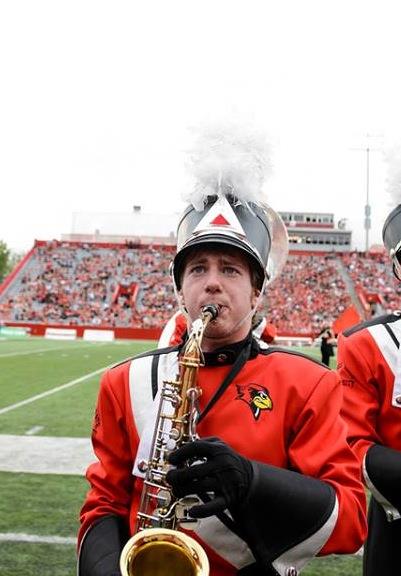 Phone:
Email:
Degrees and Certifications:
Mr.

Unnerstall

Hello Oak Hill families!

I am SOO excited about returning to the music classroom this year as my 3rd year at Oak Hill! (6th year of teaching) We will continue to be learning about identifying music notation, singing, playing various instruments as well as listening to a wide variety of music! Can't wait for another great year!

Mr. U is a renaissance man when it comes to the music industry. Based in the St. Louis area, his resume is full of interesting and diverse experiences. Primarily a music educator, Adam was the music director at Valmeyer School District #3, located in Valmeyer, Illinois, for three years where he served as the one music professional in the entire district, responsible for all Kindergarten-5th grade general music, junior high choir and band, high school choir and band, as well as directing the high school's yearly fall musical production. He also taught clinicals across Illinois and Wisconsin in both rural and city schools. He has been a guest conductor with the Waterloo Municipal Band and a guest clinician for Waterloo Junior High School's performance concert. Adam worked as a valued marching band staff member for Bloomington High School and Waterloo High School, which are two competitive programs in Illinois.

In college he was elected and served as vice president of his chapter of the National Band Association and publicity chair for National Association for Music Education. He accepted a position on staff for Illinois State University's Junior High Band camp as an instructor, chosen to serve as the head male counselor his last year. But the greatest recognition he received in college for his efforts was the 2015 Allison Zak Member of the Year Award which is only given to two students per the 300-member marching band.

Trying to always gain insight into his professional development, Adam has attended multiple conferences such as the Midwest Band and Orchestra Clinic, Jazz Education Network Conference and the Illinois Music Education Association Conference. Since being sought out to teach privately at age 16, Adam knows his passion in life is education.

Mr. U is also an active performer. Since taking percussion lessons at nine years old, he decided to pick up saxophone in 5th grade beginning band and studied saxophone throughout high school and college. Continued practice and performance earned him the 1st chair baritone saxophone spot for the All-State Band at the Illinois Music Educators Association annual conference during his junior and senior year of high school. Attending Illinois State University from 2012-2016 and majoring in music education, Adam performed with the Symphonic Band, Symphonic Winds, Chamber Winds, Saxophone Choir, Jazz Ensemble, Pep Band and the Big Red Marching Machine.

Mr. U also loves popular music and has performed with many bands over the years, both for fun and benefit concerts for the National Leukemia and Lymphoma Society, Susan G. Komen for the Cure, and Arthritis Foundation. Adam regularly performs at local St. Louis venues at least once a month in places like Lindenwood Live Annual Concert Series, Historic Crossroads and the Casa Loma Ballroom.

Mr. U stays active with the current recording scene. His credentials include four singles with a band he leads, Dr. Fong and the Long Brothers, and the album "Under the Porchlight" with the band Two-Head Cow. In all instances he plays percussion and on one of the singles he wrote, "Boogie Man", he sings lead! All these recordings are available on Spotify, Apple Music as well as other streaming websites.

Besides music Mr. U is an exercise enthusiast and works out 4-5 days a week. Following in his father's footsteps, his three favorite athletic teams to watch are the St. Louis Cardinals, Blues and the Green Bay Packers. He also enjoys playing Nintendo Switch and his Spiderman Special Edition PlayStation 4 Pro during downtime.

Mr. U is currently pursuing his Master of Arts degree in music at the critically acclaimed Webster University located in St. Louis, Missouri.