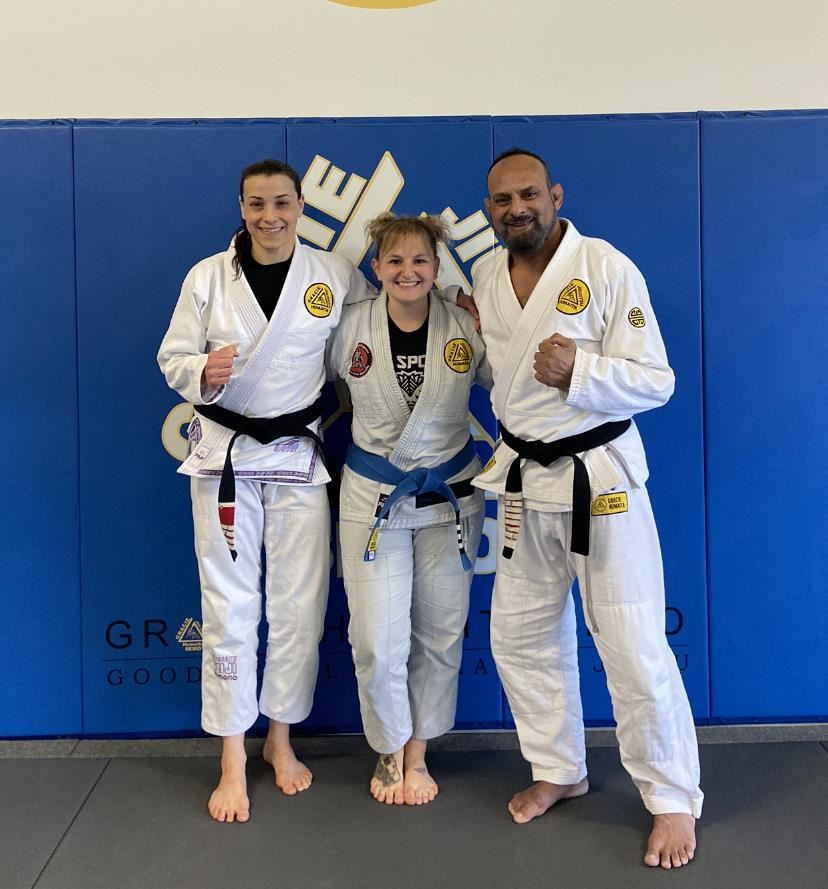 Phone:
Email:
Degrees and Certifications:
Bachelor Southeast Missouri State University
Ms.

McGuire "Ms. Mac"

Hello all, If you've been to Buder before, you've known me as your Family and Community Specialist from the last semester of the 2021-2022 school year. While I enjoyed that position so much and I will be sad to leave the position, bigger opportunities have arisen here at Buder for me, and I am excited to continue communicating with each family as your new P.E. teacher. I always loved the curriculum for P.E. in elementary and I remember having so much fun when I was a child in that class. Over the last 6 years of my life I have dedicated my life outside of working in schools to the Jiu-Jitsu world. Not only do I train to better myself, I coach the kids and assist in other classes. I'm excited to implement what I have already learned as a coach from my martial arts experience and to implement the elementary P.E. Standards which not only include physical education but health and social emotional learning as well, which have always been very important to me. I cannot wait to get the year started and build an amazing team with each class!

OTHER INFO ABOUT ME: Even though I am the manager and the kids' coach, Jiu-Jitsu is also a hobby for me, it will always be a big part of my life and when I'm not getting ready for a tournament I am still at the gym improving myself. During high school, I spent a lot of my years bowling with my family and in kids' and adult leagues. My highest game ever was a 213. I also love art (painting and photography specifically), then, of course, nature, gardening, my 13-year-old daughter, my fiancé (wedding is Nov. 2022 ) and our 5 cats! (We like dogs too, all animals really, but ended up with a lot of cats!). Lastly, up until 2004, my dad served in the military, I had amazing opportunities to live all over the United States, including Hawaii, California, Florida, Maine and Alaska.

TEACHING EXPERIENCE: I spent 5 years assisting in a daycare before I took time off to work in pharmacies for 5 years, then I returned and moved to elementary schools where I worked at private schools south of Cape Girardeau, MO for 5 years, teaching Art and Music (Art being my talent and Music being a joy where we dug into the theatre side of things). During my time teaching Art and Music, I also owned a small Art Studio of my own and taught step by step painting parties for kids and adults. Over the last 6 years, I have also trained Jiu-Jitsu and eventually learned how to teach it as well. When I moved to St. Louis, I first started out as the Music teacher at Hamilton Elementary, but I knew I didn't want to be in the music room permanently, so that's when I ended up at Buder on Jan. 2022. When I first moved to St. Louis I was also given the opportunity to be a gym manager and kids coach at my Jiu-Jitsu gym and have been doing it ever since.

EDUCATION: I am the first in my family to earn a Bachelor's Degree. I earned a Bachelor's of General Studies with a Minor in Family Studies in Aug. 2022 and, immediately after, started my Master's Program at Lindenwood for my Teacher Cert in K-12 in Physical Education.