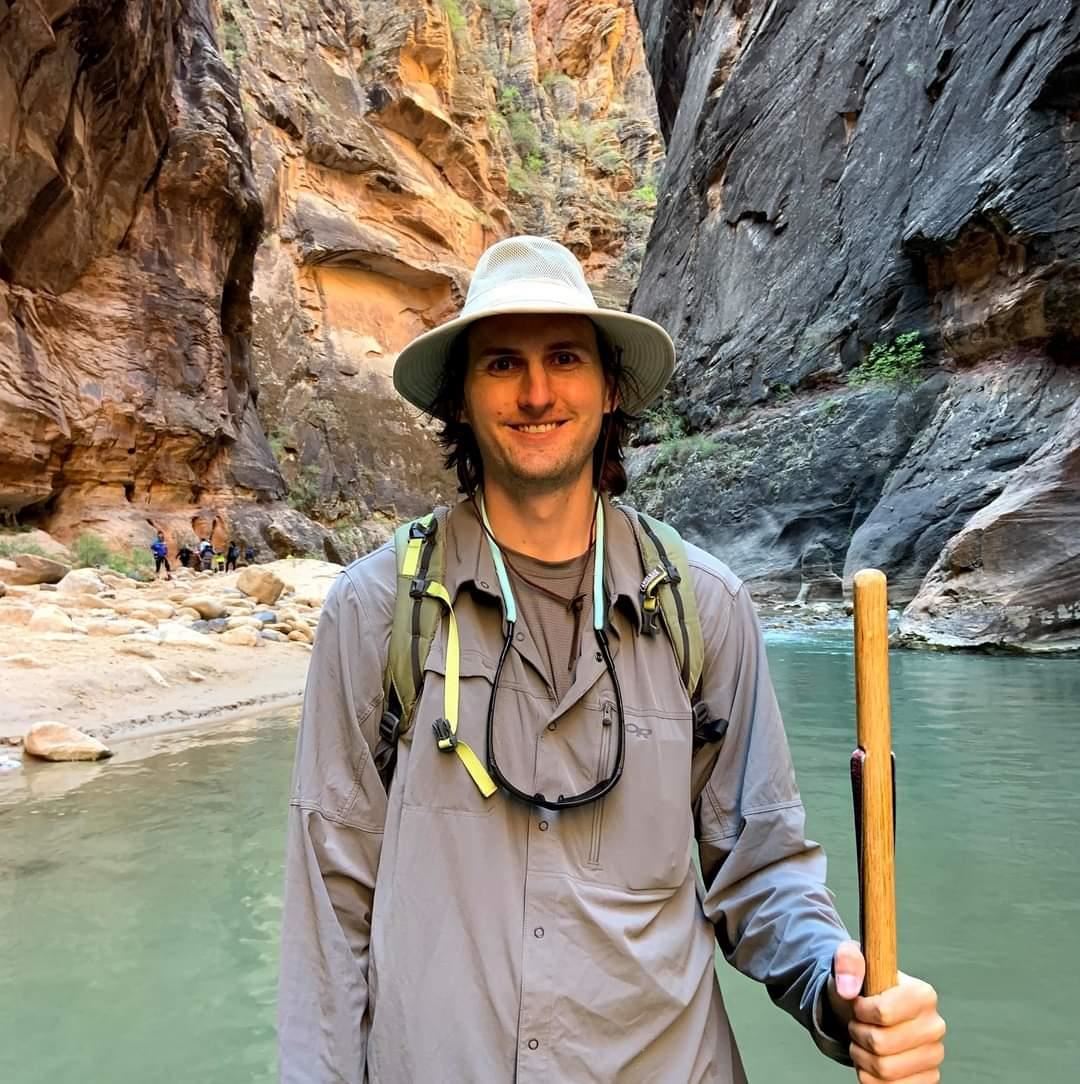 Phone: +1-573-238-8453
Email:
Degrees and Certifications:
Mr.

Kinder

Greetings global scholars and family! I am excited about helping lead our 8th grade science classroom at Long International Middle School.

I grew up as a middle sibling around the mid-south, spending most of my life in Cape Girardeau, Missouri where I graduated from Cape Central High School in 2010. I then studied Biology at the University of Missouri in Columbia, graduating with a Bachelor's of Art in 2014. I've had experience since then, conducting research surrounding biotechnology and food and ingredient manufacturing. I'm working on my Master's in Teaching and Learning through Washington University in St. Louis. I'm passionate about learning from different cultures, including their scientific and engineering practices.

Some of my hobbies include playing and experiencing music, dancing and concerts, reading and writing about philosophy, psychology, art, anthropology, linguistics, cooking and trying different foods. I also love experiencing the outdoors; hiking, fishing, biking, camping and more.

I identify as a Louisiana Creole adoptee, having recent ancestry in the Francophonie Mississippi Delta but I love learning and sharing cultural ties. I'm an intermediate heritage speaker of Louisiana Creole also known as Kouri-Vini, and a beginner in Louisiana French as well as Normative or Standard French. I intermittently study German, Haitian Creole, Dutch, Afrikaans and Swahili, but would really like to know more about your languages!

You can contact me via email:

This year, our global scholars are tackling sound and thermal energy, then moving outward from earth to the vastness of space and time. We are finishing the year with common ancestry and natural selection.

It's my mission, through exploring these topics together, to cultivate a classroom environment where contemplative reflection meets adaptability, empowering students to delve deeper into their understanding while resourcefully seeking and sharing knowledge. I am accountable for seeing this through

When I hear "Sawubona," I hear "I see you." But the way I've initially experienced it was in Kouri-Vini, or "Mo wa twa." I find resolve in the implication that "I see you for who you are and I am here for who you are."

"Sikhona" I see as a realization of what we are together. Where we've come from; all over. But we are here, in the present, living and working together. Let's live united.

Ultimately, Ubuntu is wisdom from the root of all humankind. As Archbishop Tutu puts it, ""A person is a person through other persons." There is no individual without a community. Knowing that we have an inner sense of light in someone else, means that they have that same sense of light in us. Ubuntu will be our guiding light as global citizen scientists.



Classroom Vision

Our classroom of young scientists is a place where we respect one another, where we are able relate to one another and the world we live in, where we are responsible with our actions, and where we will learn to restore our learning environment. This is our shared commitment. We strive to create an inclusive and welcoming environment where everyone feels comfortable expressing their ideas and asking questions. We believe that every student scientist can successfully develop the practical skills that will carry through their lives, and we are committed to supporting each scholar in achieving their academic goals.

Goals for Student Learning

Our goal is for students to develop a deep understanding of the core ideas in science, the ability to engage in scientific and engineering practices, and an understanding of the crosscutting concepts that link different domains of science. We aim to prepare students to be informed citizens who can make evidence-based decisions about scientific issues, and to inspire students to pursue further study in science. My personal goal for student learning is fore all standards on their respective proficiency scales.



As we embark on this scientific journey together, it's essential to understand the expectations that will guide our learning experience. These expectations are rooted in our core values and are designed to foster a positive, inclusive, and productive classroom environment.
Active Participation: Engage in every class activity, whether it's a group discussion, a lab experiment, or an individual assignment. Your active involvement is crucial for your understanding and for the collective growth of our classroom community.

Respect for All: Every voice in our classroom matters. Listen actively when others speak, and share your thoughts with kindness and openness. Remember, every question or thought contributes to our collective learning.

Commitment to Mastery: Our grading policy is designed to reflect your understanding of the core scientific concepts. Aim for mastery of every standard, and be proactive in seeking help when needed. Remember, the goal is for students to gain mastery of all standards.

Homework and Extended Learning: Homework is an extension of our classroom learning. Engage with it as an opportunity to delve deeper into the topics we discuss. And remember, Fridays offer a chance for extra credit and deeper exploration.

Safety First: Especially during lab activities, always prioritize safety. Follow all lab safety procedures diligently.

Open Communication: If you're facing challenges, whether academic or personal, communicate. Whether it's about a topic you find challenging or a personal concern that's affecting your learning, I'm here to support you.

Embrace Our Core Values: Respect, Relationships, Responsibility, and Restoration aren't just words; they're the pillars of our classroom community. Live by them, and you'll not only succeed in this class but also grow as a global citizen.

Celebrate Diversity: Our classroom is enriched by the diverse backgrounds, experiences, and perspectives each of you brings. Celebrate this diversity, learn from one another, and remember the principles of Ubuntu, Sawubona, and Sikhona that bind us together.

Honor Mistakes: In our classroom, mistakes are not setbacks but stepping stones to deeper understanding. Embrace them, learn from them, and always strive for improvement. By honoring our mistakes, we create a culture of continuous growth and resilience.

Stay Curious: The world of science is vast and wondrous. Stay curious, ask questions, and always seek to understand the world around you a little better.