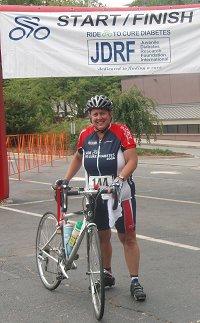 Phone: (314)-771-2772
Email:
Degrees and Certifications:
Bachelor of Science in Education Certified in Physical Education and Health
Mrs.

Jean Kuczka

Subject: Health

Room Number: 323

Teacher Message:

I cannot imagine myself in any other career but teaching. In high school, I taught swimming lessons at the YMCA. From that point on, I knew I wanted to be a teacher. I believe that every child is a unique human being and deserves a chance to learn. I also believe that Health is the most awesome subject in school, because, without your health, you cannot live to your fullest potential. I love teaching Health and Physical Education and guiding students to make wise decisions. Respect is my favorite word!

Biography:

Jean is a 1979 graduate of Lindbergh High School where she excelled in the sport of field hockey. She attended Southwest Missouri State University (now known as Missouri State) on a field hockey scholarship where she was a member of the 1979 National Championship team. In January,2010, that championship team was inducted to the Missouri Sports Hall of Fame.

After earning her bachelor of science in education, she began teaching physical education at Seven Holy Founders in Affton, MO. For the next 16 years, Jean developed a physical education program for the K-8 SHF students. Wanting to teach strictly middle school children, Jean began her SLPS career at Carr Lane in 2002. At first, she taught physical education, but wanted to pass on her passion for health, so she developed a health program for the middle school. After health became a state-required course for high school, Jean transferred to Central Visual and Performing Arts High School where she has taught Health, Personal Finance, and Physical Education since 2008.

Jean lives in Dittmer, MO with her husband and one of her five children. She enjoys spending time with her 7 grandchildren and is an avid bike rider. Each year she participates in JDRF's Ride to Cure to raise money to find a cure for juvenile diabetes, a disease her 29 year old son has been living with for 19 years.