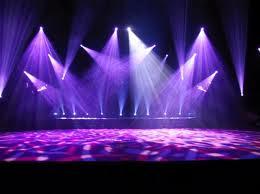 Phone:
Email:
Degrees and Certifications:
Mrs.

Alice Crockett

Drama Studio

Ames Drama Philosophy

Drama is both an academic discipline and an art form that encourages students's personal growth and intellectual development through the various experiences such as acting, improvisation, character development, oral presentations, script analysis, creative movement and performance. Students will discover, appreciate, create and experience growth in this artistic realm. Drama is a project based strategy that encourages students to learn about themselves, others and integrate a wide range of skills and information. Through a series of lessons students will learn how to express themselves and expand their sense of self-esteem. Students will gain additional skills in communication, reading, writing, problem solving, concentration and cooperation. All are invaluable to every students success.

Drama enhances learning! It is unique in it's ability to teach and at the same time entertain. Does it get any better?

It is a pleasure to work with your student here at Ames Visual and Performing Arts School!