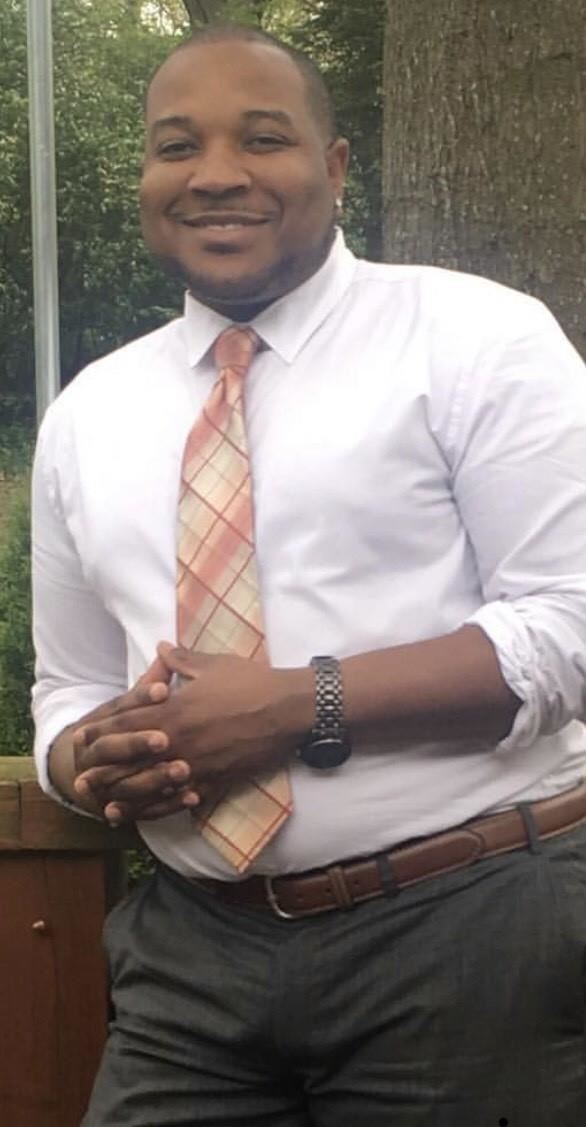 Phone: 314-457-0582
Email:
Degrees and Certifications:
DEGREES Bachelors-English (2007) Masters-Education (2009) CERTIFICATIONS Special Education (k-12/ Cross Categorical) Special Reading (k-12) Mathematics (5-9) Elementary Education English (9-12)
Mr.

Joseph L. Smith

CORONA VIRUS/ VIRTUAL LEARNING UPDATES:

Hello Parents,

I hope that everyone is doing well and staying healthy during these difficult times. Major adjustments are being made to our daily lives in order to ensure the safety of all people, but your child's education is still a top priority. My classes will be using Microsoft Teams to access content and complete assignments. All students in my classes have already been added to Microsoft Teams groups/classes. You should have already been contacted with login information.
Go to office.com
Type in your username@slps.org
Type in your password

Username is first initial, then first seven letters of last name (or if you do not have seven you would just include your whole last name) plus four numbers associated with the username @slps.org.

Students username for logging onto your email should look like mjackson3576@slps.org, if your name was Michael Jackson.

Password is same as usual for logging into computers at school.

Parents, if you have questions, or just can't get logged in, please contact me at jsmith9542@slps.org or 773-339-3480

My office hours are officially 1-3 pm, everyday- Feel free to call or email me during those times. If you contact me outside of those times, I will get back to you within 24 hours.

The District's direct hotline for students and parents requiring social and emotional support is: 314-345-6900 or studentservices@slps.org.

On March 21, 2020, Mayor Lyda Krewson and County Executive Dr. Sam Page announced stay-at-home orders aimed at preventing further spread of COVID-19. In light of these new restrictions and to help ensure the health, safety and well-being of students and staff, all schools in the City of St. Louis and St. Louis County, including private and parochial schools, have extended their closures through April 22, 2020.

We ask families to monitor our website for updates.

COVID-19 FAQs: www.slps.org/covidfaqs

FREE MEALS FOR STUDENTS: www.slps.org/meals

ACADEMIC MATERIALS FOR FAMILIES: www.slps.org/keeponlearning

ADDITIONAL RESOURCES: www.slps.org/resources

You can pick up enrichment packets and food for your children between 8am-12pm during the weeks of March 23rd-27th and March 30th-April 2nd. Here is the website where you can find the enrichment packet: www.slps.org/keeponlearning

ABOUT ME:

My name is Joseph L. Smith and I am a Special Education teacher at Carnahan High School of the Future. The 2019-2020 school year marks my 8th school year at Carnahan and 11th year in education. I am a Truman State University (TSU) alum. - I earned my Bachelors in English from Truman in 2007 and my Masters in Education from Truman in 2009. I currently hold education certifications in Special Education (k-12/ Cross Categorical), Special Reading (k-12), Mathematics (5-9), Elementary Education, and English (9-12). As I consider myself a lifelong learner, I am currently enrolled at UMSL as a graduate student working on my second Master's (Elementary Education). I believe that learning never stops and all new knowledge will help me be a better educator for my high school students. I enjoy spending time with my family (I have a wife and 2 kids), writing poetry (I run the poetry club at my school), studying and making music, chess (I run this club at Carnahan also), working out, and playing on my PS4.

As an educator, I believe that all students are capable of learning when they are in a positive and encouraging environment. I think that learning can be fun and useful for all people, no matter their age, race, gender, or background. Nothing brings me greater joy than being able to say that I had a positive effect on a young person's life. I hope that I can continue inspiring our youth/ our future as long as God allows me to.

Thank you for reading- if you have any questions for me, feel free to email me at joseph.smith@slps.org- I look forward to speaking with you.

Mr. Smith