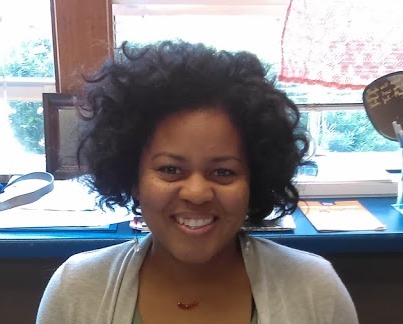 Phone:
Email:
Degrees and Certifications:
Ms.

Shantia Tucker

Email: shantia.tucker@slps.org

Room Number: 113

Subject: 6th Grade Science

Building Phone: (314) 352-1043
Dear Parents and Students,

I hope that you were able to enjoy some well needed rest and fun during your spring break admist all that is currently going on. I was really looking forward to returning after spring break to finish up the school year strong. Although, we may not be in school physically; there is still an opportunity to learn new things and master learning goals. I hope you are all staying healthy and that we will see each other again soon.

As we navigate through these unconventional times, I will be providing you with learning opportunities for the upcoming weeks and posting class assignments on this page. You can also find your class assignments on Microsoft Teams. Everyone needs to be able to access Microsoft Teams. Please let me know as soon as possible if you have not been able to access Microsoft Teams. Microsoft Teams is where you will be able to download your assignments to make answering questions much easier and you are able to ask questions to get a quick response. I will update the page every Friday for the following week.

Once you have gained access to Microsoft Teams, you will see a link at the top of the page that says "Assignments." This is where you will locate everything you need to complete for my class.

I understand that this time at home will look different for everyone and it will definitely look different from a typical school day. You should expect about 55 minutes of learning each day which equates to approximately 5 hours each week. I encourage families to create a routine; something that is simple that all your children can benefit from. The important thing is to try and give yourself some grace and patience throughout this time. Enjoy family time together, read a lot, play, sing, dance, CREATE! I want to provide you with as much help and learning opportunities as I can, but I certainly don't want to overwhelm anyone.

There is a daily learning log for students to keep track of their work.

If you have any questions, please do not hesitate to contact me. The best way to reach me is by email at the email address listed above or through Microsoft Teams. If you do not have internet access at home, please refer to the district's main web page as there is information on how to possibly obtain internet temporarily and/or pick up learning packets. I've attached links to both below.

Again, please exercise patience as this way of teaching and learning is new to us all.