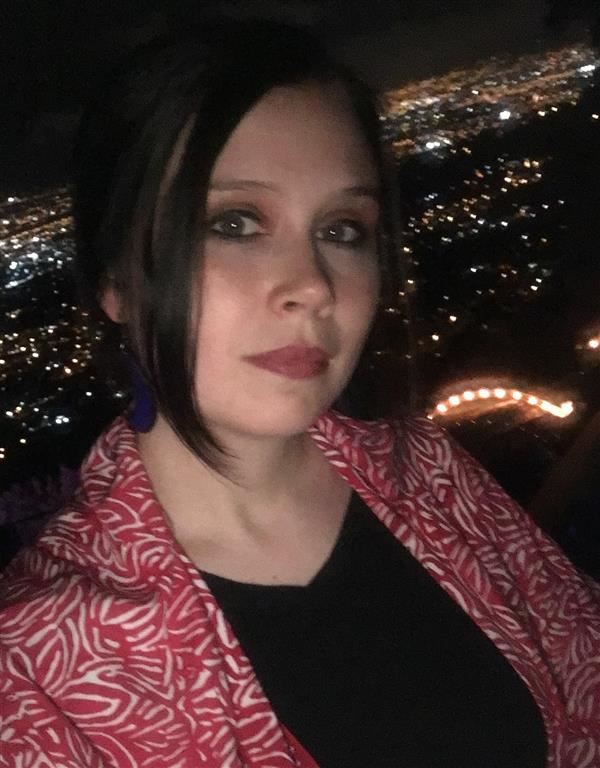 Phone: (314)-771-2772 Ext. 41325
Email:
Degrees and Certifications:
Mrs.

Hannah Flores

Office Hours: 11am - 12:30 pm

Department: World Language

Email: hannah.flores@slps.org

(For Remind Codes see individual class pages)

Summer Message: Stay safe, be well, and I hope you have a chance to enjoy this summer!

Summer reading: Summer Reading List

Spanish Summer Resources: Links

Link to CVPA online learning:

https://www.slps.org/cvpaonline

Useful Videos on how to use Microsoft Teams:

https://www.youtube.com/watch?v=hxhxPUf3gjM

https://www.youtube.com/watch?v=qx8xHpRMFHU

SLPS Learning Link

https://www.slps.org/keeponlearning

Ms. Flores' Bio:

I attended SIUE to earn my Bachelor's Degree in Spanish and Education. The culture and history of Latin America was one of my concentrations of study and I enjoy incorporating that into my lessons. I love experiencing other cultures through language, art, and food. I am happy that my first teaching job led me to Central VPA where I teach five classes of Spanish 1 and one class of Spanish 2. I can't imagine teaching at any other school; I love being surrounded by the arts and working with such artistic, creative, and passionate students. My favorite school activity is attending the performances! I reside in Illinois with my adorable baby son, my husband, two dogs and two cats.

Teacher message: I believe that acquiring a second language such as Spanish is a valuable 21st century skill that all students should possess. Through my Spanish 1 and 2 classes, I strive to provide students with a foundation in the language and knowledge of the culture of Spanish speaking countries that they can build upon in their future educational experiences, careers, or everyday lives.