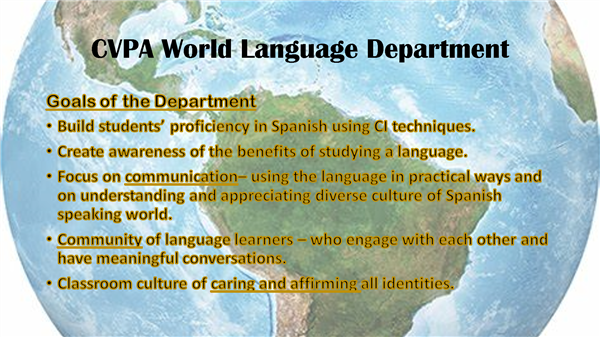 MICROSOFT TEAMS PAGE LINKS:

Students who miss class can find missing work, notes, and resources on the Teams page for our class under the channel "If You Missed Class."
---

Office Hours: TBA

Teacher message: I believe that acquiring a second language such as Spanish is a valuable 21st century skill that all students should possess. Through my Spanish 1 and 2 classes, I strive to provide students with a foundation in the language and knowledge of the culture of Spanish speaking countries that they can build upon in their future educational experiences, careers, or everyday lives.