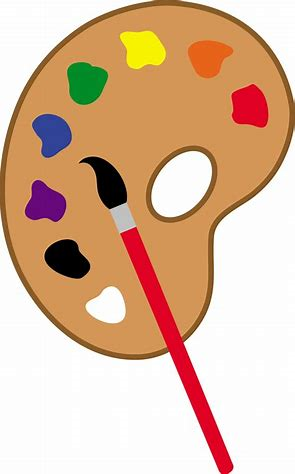 https://ninenet.pbslearningmedia.org/collection/elements-of-art/
Hello everyone, my name is Carolyn Bryant and I am the art teacher here at Patrick Henry. I love teaching art about as much as I like making it. I love painting, drawing, sculpting, and photography. I started making art when I was about 4 and have never stopped. I went to art school at Webster University and recieved my B.F.A in painting. I then went back to school and became a teacher and currently recieved my Masters in Secondary Education from UMSL. My favorite part of my job is teaching kids that they are artists and have good ideas!

Parents: Please update your contact information by clicking here for a Patrick Henry Parent Survey.

Want to see what makes Ms. Bryant special? Click here for the Teacher Appreciation Patrick Henry Post!

Ms. Bryant with her daughter, Ryleigh

Ms. Bryant's son George, making art at home of course!

Kindergarten artwork

5th Grade Peace Sign

Ms. Bryant with natural artist, Tyris!