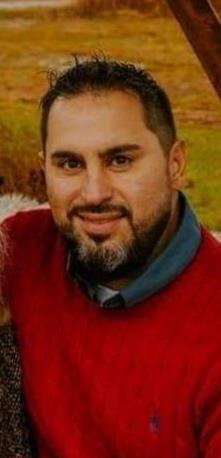 Phone: 3147712539
Email:
Degrees and Certifications:
Associates in Arts Bachelors Degree in Education Masters Degree in Educational Administration Specialist Degree in Educational Administration
Mr.

Horn

Welcome to Mr. Horn's class!!

This is my 18th year as an educator in special education. I have taught in several districts, as an instructional care aide, a high school special education teacher for children with learning disabilities, an elementary teacher for students with Autism, and currently a resource teacher/self-contained teacher for K-3rd grade students for the past three years. I love what I do and see myself in the field of education for the long haul. I am happily married with three amazing sons, ages 15, 13, and 2. I look forward to teaching your child academics, creativity, and positive behavior, among many other lifelong qualities to assist in helping them become productive citizens in society. I aim to supply a safe, supportive, and respectful environment where students, staff, parents, and community are held accountable for our success in the classroom. I look forward to preparing your children to be critical thinkers, problem solvers, and simply bringing out the best in every student so they will become successful in the future.

See below for links to online resources for your scholars. In addition to those, the Academic team has created enrichment packets to encourage continuous learning among students of all grade levels. These packets are available at meal distribution sites, and they are posted online at www.slps.org/keeponlearning.

In addition, you can use the link below to assist your scholar in completing assignments that are provided weekly during this time of social distancing. Please feel free to contact me via email or Class Dojo if you have any further questions or concerns. https://teams.microsoft.com/l/team/19%3a0a2b79082cc24387aa11d1c4dc20cabc%40thread.tacv2/conversations?groupId=67d57888-ae0f-4967-9898-ea0ad9d6b8e5&tenantId=08e33d6b-a654-486a-80e3-20b190ae22d7

We encourage our students to engage in personal reading every day for pleasure. Reading for pleasure helps students maintain and improve academic skills learned during the school year.
The books included on our 2020 summer reading list are highly recommended by District teachers and staff and have also been endorsed by reputable literacy organizations around the world. Every book recommendation includes a link to it at the St. Louis Public Library or on Amazon. I have attached a link for summer e-learning resources below.

http://d31hzlhk6di2h5.cloudfront.net/20200521/1b/07/42/77/98b57a8433512bfb535fc710/Summer_Reading_List_2020_final.pdf

Have a safe and enjoyable summer!
All Categories
Unassigned
Select Month
January
February
March
April
May
June
July
August
September
October
November
December
Select Year
2019
2020
2021
2022
Filter
http://d31hzlhk6di2h5.cloudfront.net/20200521/1b/07/42/77/98b57a8433512bfb535fc710/Summer_Reading_List_2020_final.pdf