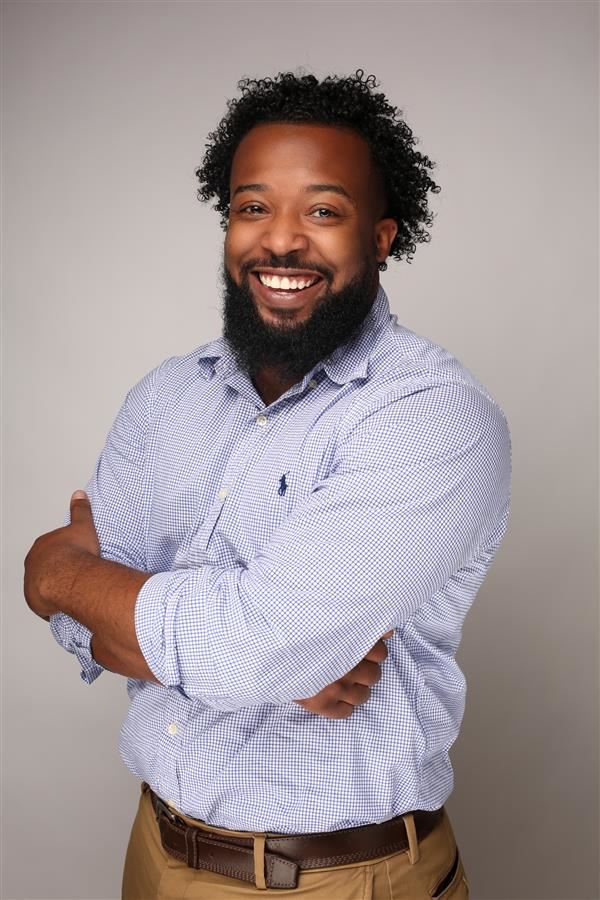 Phone:
Email:
Degrees and Certifications:
Bachelor of Science in Elementary Education Masters in Elementary Education -concentration in STEM Education
Mr.

Ramos

About Mr. Ramos

Mr. Ramos was born and raised in Saint Louis, Missouri. He began working for Saint Louis Public School district in 2014. Mr. Ramos completed his bachelor's degree at Harris Stowe State University in 2015 for Elementary Education. As a teacher, he values each of his students' different personalities, and strives to push to his scholars to their full potential.

Outside of the classroom, Mr. Ramos enjoys tinkering with technology and working out, particularly running and basketball. He also enjoys traveling and likes to spend time in the outdoors. Mr. Ramos loves to experience different cultures and climates, he also believes that exposure is vital to the growth of a child.

Why I Teach at Meramec Elementary

Meramec Elementary School has a special place in my heart. I see a reflection of myself in each of my students. I am pleased to say that I am a graduate of Meramec Elementary as well as the Saint Louis Public school system in its entirety. I am familiar with the highs and lows, the challenges and the victories that our kids face, and I am here to serve as a resource for them as they search for the meaning of their lives through the educational system.

In order for our kids to realize their full potential, they need to have their current needs met while also being supported, challenged, and encouraged. One of my many goals for my students is to assist them in becoming lifelong learners. This way, regardless of what they decide to do with their lives in the future, they will have the resources necessary to be successful in all aspects of their lives. Because I am a great believer that one's actions speak more loudly than words, I do everything in my power to serve as a positive mentor and example for my students. As one of my mentors, Dr. Michael Triplett, states "It takes street sense, common sense, and academic sense to make sense because if you can't reach them, you can't teach them."