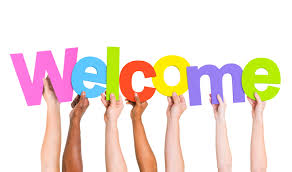 Hello Everyone!

Welcome to the new school year!! I hope that everyone had a really wonderful summer. For those of you that don't know me, let me introduce myself!

Teaching History:

This is my 15th year of teaching. I've taught Kindergarten, 4th grade and Middle School Language Arts.

I have my certifications in Elementary Education, Early Childhood Education, Middle School Language Arts and Middle School Math.

I just finished my Masters in Gifted Education at Lindenwood University, and will start working on my Masters +15 classes with an emphasis on Reading.

Room Number: 209

Phone: 314-352-9212
Outside of School:

I am a mother of an awesome 17 year old, Dylan. He goes to Lindbergh High School and loves playing Volleyball as well as being in the Marching Band.

I play softball and volleyball recreationally and really enjoy staying active.
Some of My Favorites:

Bright colored pens, Target, SoHa Restaurant, going to concerts, Walnut Grill, Bread Company, Chevy's, Jimmy Johns, bright colored dry erase markers, Hobby Lobby, Three Kings, Sharpie markers.