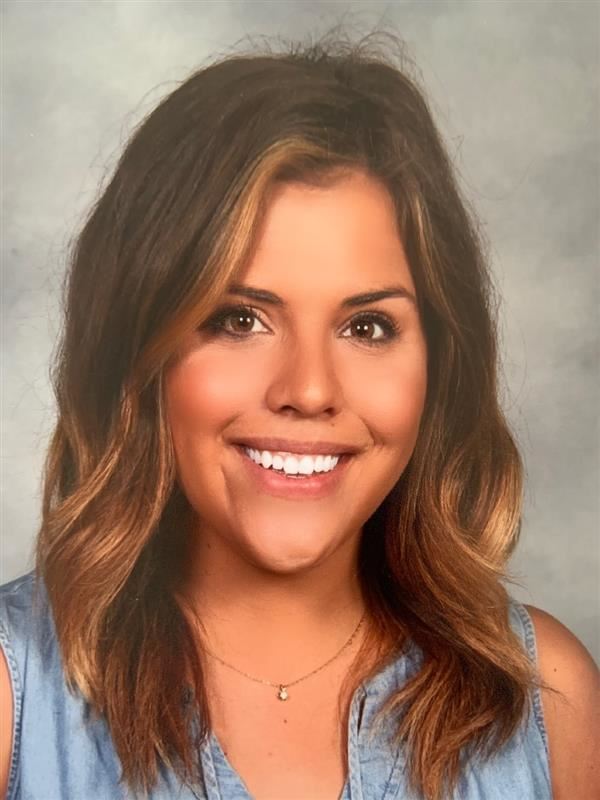 Phone:
Email:
Degrees and Certifications:
𝔼𝕒𝕣𝕝𝕪 ℂ𝕙𝕚𝕝𝕕𝕙𝕠𝕠𝕕 𝔼𝕕𝕦𝕔𝕒𝕥𝕚𝕠𝕟 𝕗𝕣𝕠𝕞 𝕄𝕚𝕤𝕤𝕠𝕦𝕣𝕚 𝕊𝕥𝕒𝕥𝕖 𝔾𝕚𝕗𝕥𝕖𝕕 ℂ𝕖𝕣𝕥𝕚𝕗𝕚𝕔𝕒𝕥𝕚𝕠𝕟 𝕗𝕣𝕠𝕞 𝕃𝕚𝕟𝕕𝕖𝕟𝕨𝕠𝕠𝕕 𝕌𝕟𝕚𝕧𝕖𝕣𝕤𝕚𝕥𝕪
Ms.

𝔸𝕓𝕓𝕪 𝕊𝕥𝕖𝕝𝕞𝕒𝕔𝕙𝕠𝕨𝕚𝕔𝕫

Message from the Teacher:

Hello All,

Welcome to Kindergarten! This is my 5th year as a Kindergarten teacher at Mallinckrodt Academy.

I know this year is starting off a bit differently, but we will get through it together and make sure students are learning. I have loved my experience at Mallinckrodt Academy and cannot wait to get another year under my belt. I enjoy working with this age group and I believe that a hands on approach to learning is the best approach. I like to set high, but achievable standards for each individual student.

I earned my Bachelor's degree in Early Childhood Education at Missouri State University in Springrfield, MO. I also have my Gifted Certification from Lindenwood University.