Dr. Todd Williams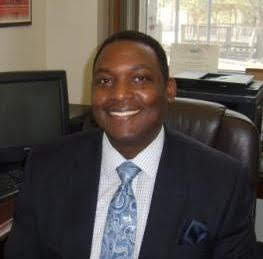 Phone: (314) 367-9222
Email:
Degrees and Certifications:
Bachelor of Science, Social Studies (9-12) Master of Arts, Education Administration (K-12) Doctor of Education, Educational Leadership
Parents and Students,

Welcome! I am pleased to have the opportunity to work with you this year. I am looking forward to sharing academic achievements and milestones with you as we venture through new learnings and accomplish meaningful goals. This will be an outstanding year! Of course, I look forward to returning to our brick and morter classroom setting, but, until that time, it is my goal to present you with an educationally challenging and interactive experience in our virtual classroom environment.

Our course involves intensive reading, thinking, and comprehension. This can be quite demanding, requiring focus and concentration. We will study a wide variety and colorful array of both written and visual materials. You will have specific times to focus on your tasks and completion of assignments. It will be imperitive that you are present during scheduled live virtual lessons which will take place daily at specific times. Our schedule will closely follow a typical school schedule in which each class session will consist of a 90-minute block of time. This will allow for instruction, questions, modeling, and task completion.

I have extremely high expectations of all my scholars. Parents, I am asking for your help to maintain high expectations by checking with your son/daughter periodically to make sure that his/her work is being done. You also have access to view your son/daughter's progress through the SLPS Parent Portal, which can be found on the SLPS.org Homepage. The portal allows you to view grades, attendance, and other information to stay current with the progress of your scholar during the quarter, semester, and school year. Please do not hesitate to contact me at todd.williams@slps.org if you have any questions or concerns during the year. Thank you so much for sending us your best!