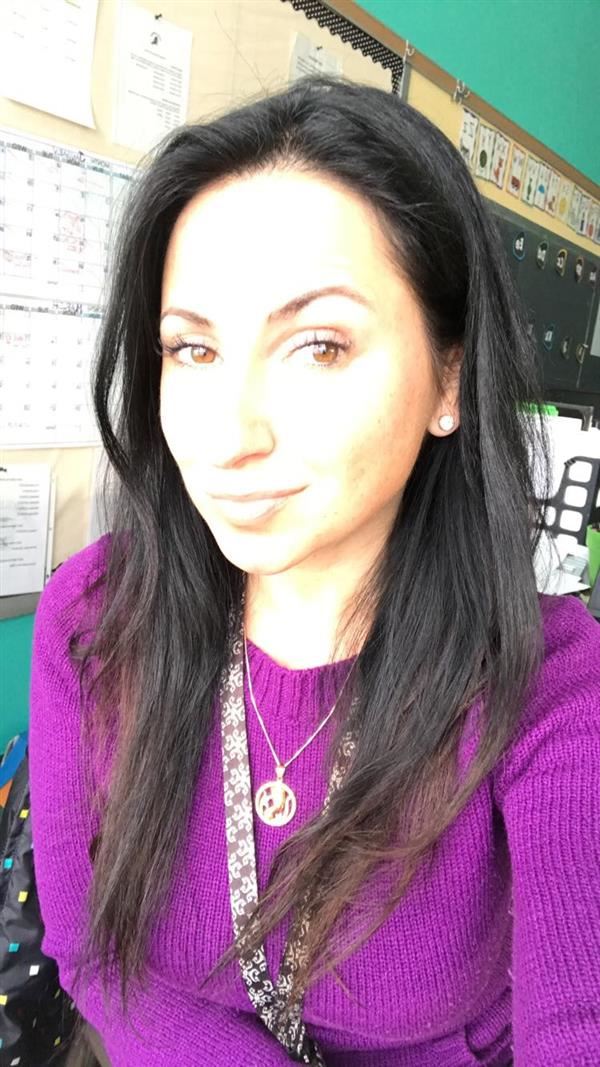 Phone: 314-771-2539
Email:
Degrees and Certifications:
Ms.

Faith Mina

Hello! I am Ms. Mina and I am so excited to start this new school year! I am looking forward to (hopefully) seeing you all again soon, in person!

Please click the tab "*UPDATED Weclcome Back Video!!!"

(on the left of your computer screen, or under Pages, above my picture, if you're on a phone)

Please find additional information for our new Virtual Learning tools in in the tabs on the left side of your computer screeen, or (if you are on a phone) click the "Pages" button above my picture. I will continue to update the information found there, each week! We are all learning a lot of new things together this year, so please reach out when you have questions or concerns!

This is my 6th year teaching in Special Education and I absolutely love what I do! I am extremely passionate about being an effective advocate for my children, providing equal opportunities for all kids to shine, as well as providing opportunities for them to develop their self-esteem by celebrating their progress and letting each of my kids know that they are loved.

I graduated, from Webster University, in 2013. Immediately following my graduation, I worked at The Soulard School for 2 years. In 2015-2016, I joined Gateway Science Academy South as a Resource Teacher (2nd - 6th graders). I was there for one year before joining the Hodgen family as an Autism Classroom Teacher (3rd – 6th grades) in the fall of 2016. This is my 5th year teaching with SLPS, at Hodgen Elementary, and my 5th year as an Autism classroom teacher (3rd -6th grades). I LOVE IT and could not imagine doing anything else!

I love playing outside, as often as possible, and don't think I could survive without sunshine! I love playing tennis, hiking, grilling outside, float trips and kayaking. I also LOVE eating pizza and I have a huge sweet tooth weakness!

* The district will be monitoring continued learning, and IEP services provided, through Microsoft TEAMS. Please let me know if you need me to resend your student's login information so that they may access our classroom on TEAMS! This is the link to login:

*You may choose to login on the website OR download the app

https://teams.microsoft.com/l/channel/19%3a577c35ab96fe4a9fbe086502fd2ec053%40thread.tacv2/General?groupId=295d7b17-80b6-4573-9cb1-edf99a47d714&tenantId=08e33d6b-a654-486a-80e3-20b190ae22d7

*Login with your student's Email Login ID

*Type in Password

This will take you directly to our TEAMS classroom page. Whenever you login, be sure that you are under the GENERAL tab on the left side of the screen. You will see several tabs at the top of your page.

First click in the FILE tab to find the lesson plan and break down for that week. Use this document to see an overview and guidelines for each day, that week! I will begin selecting weekly Virtual Field Trips for Fridays. My daily schedule, for that week, is also found in this document, at the bottom.

Then, you can click on the ASSIGNMENTS tab to find the specific assignments, with instructions. There will also be some additional activites found in this page.

I will be updating our Classroom TEAM page, almost daily, so keep checking in!

*Please do not stress about due dates! I am here to answer any questions, or concerns that you might have. Have fun doing these activities with your kids and enjoy your families!

We will also use ZOOM (it is free to use zoom.com) for video class meetings! I cannot wait to see everyone's face again! *Students need to have a parent/guardian in the room to participate in video calls.

I will continue to post video read alouds to our School Tube channel (School Tube: Emotion Book Read Alouds Videos) throughout the Fall, so keep checking .

Websites we will be using

I have listed a few links below of activities you can do with your students at home. Remember to have fun together!

*Links your student are already familiar with for their daily routines:

MATH

Abcya is a free website with plenty of games for fun and for practice. Multilication Mine Jr allows them to practice strategy as well as multiplication facts.

https://www.abcya.com/games/multiplication_mine_jr

The following two links allow students to practice fractions in a fun way.

http://www.sheppardsoftware.com/mathgames/earlymath/fractions_shoot.htm

https://www.harcourtschool.com/activity/cross_the_river/

READING

Our students choose and read three new books each day from Epic! Students have login information for the website and for the App. Please feel free to contact me personally if you need assistance. If you are unable to login, remember that simply askying your student "WH" questions (who/what/when/where/why) can help to increase their reading comprehension. This can be done when reading a book together, or even when watching TV! Asking "sequence" and "detail" questions are also benificial to your students progress. These questions can be as simple as "What is something that happened at the beginning of the book (or tv show)?" , "What happened at the end?" etc.

https://www.getepic.com/?utm_channel=search&gclid=EAIaIQobChMI9oiA4t606AIVhZOzCh1NTQ_CEAAYASAAEgJkSfD_BwE (website or app)

Some new and FREE links to explore!

GET UP AND MOVE!

https://www.youtube-nocookie.com/embed/dhCM0C6GnrY

https://www.facebook.com/163400825/posts/792551963985/?d=n

SPEECH:

https://www.speechbuddy.com/blog/games-and-activities/6-free-online-speech-therapy-resources/?utm_campaign&fbclid=IwAR07cqxlwjCJsQZhJCzA8cSb8K0V_BGFOS4IZxi5lFKw8SxOJ73Ek3hc8Vw

SCIENCE (and virtual field trips):

https://mysteryscience.com/lessons/seasonal/current-events (Mystery Science!)

https://www.planningcenteronline.com/dashboard/0

https://www.midgetmomma.com/virtual-zoo-tours/

https://mommypoppins.com/kids/50-easy-science-experiments-for-kids-fun-educational-activities-using-household-stuff

READING (etc...)

https://www.raz-kids.com/ (Username: fmina , Password: tokro592)

https://www.youtube.com/user/SchoolhouseRockTV1?app=desktop

https://www.wkbn.com/news/coronavirus/scholastic-releases-free-daily-courses-for-kids-stuck-home-amid-coronavirus-school-closures/

https://www.storylineonline.net/

https://www.facebook.com/photo.php?fbid=10221282472880660&set=a.1791933767436&type=3

In addition, the Academic team has created enrichment packets to encourage continuous learning among students of all grade levels. These packets are available at meal distribution sites, and they are posted online at www.slps.org/keeponlearning.

School Phone: 314-771-2539

Room # 108

Email: faith.mina@slps.org

Degrees and Certifications:

I graduated from Webster University with a Bachelors degree in Education and a Special Emphasis in Special Education. I am certified in both: General Education (K-6th), as well as Special Education, Mild-Moderate Disabilities, Cross Categorical, Kindergarten – age 21.