Welcome to the Farragut Elementary Principal's Corner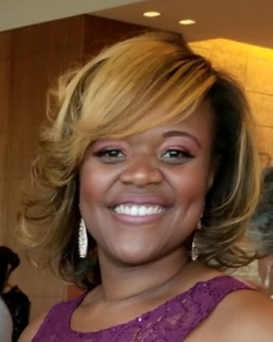 Principal Tiffany D. Houston
Tiffany.Houston@slps.org

Hello, Farragut Elementary School Friends and Families!

My name is Tiffany D. Houston and I am so excited to introduce myself as the new principal of Farragut Elementary School! I am honored to have been selected to join this school, which is known for its rich history, dedication to excellence and to nurturing children. All students, parents, and staff deserve an environment where they feel a sense of belonging. I have a strong belief that all children can learn in an environment that includes bonding, high expectations and a belief in their success. My staff and I will spend a lot of time with your children, getting to know their personalities, learning styles and interests. We will celebrate their successes, both small and large. We will encourage them every day to do their very best and let them know they are valued and have a special place in our school community.

I am excited to begin working with your children and partnering with you as we do this work together. I am a firm believer that, "It takes a village to raise a child". I am excited to see your children through your eyes. My staff and I look forward to sharing with you the great things your child will accomplish during their time here at Farragut Elementary School. Our team will be here to work with you should your child need any help navigating any aspect of the school day. My goal is to ensure that all Farragut Elementary School children are healthy, happy, and safe. It is our desire that all of our students learn as much as they can. I am so thankful to have the opportunity to bring all that I have experienced and learned with me to your wonderful community. I look forward to getting to know you and your children very soon! Let's go TIGERS!
Tiffany D. Houston
Principal
Farragut Elementary School
Tiffany.Houston@slps.org
"It is easier to build strong children than to repair broken men (women)." -Frederick Douglass
In order to keep communication lines open while schools are closed, the Farragut elementary school website and Facebook page will provide instructional activities and information for parent of all grade levels. Visit Farragut staff web pages for:
~ Student assignments that will support their academic develop, at their instructional level
~ Parents creating a daily schedule so that students remain structured and on task
~ Character development activities so students work on their social emotional development
~ Guidelines for the types and time limits for students playing video games
~ Outdoor activities that meet safety guidelines of the City of St. Louis Department of Health