Welcome to the Kennard CJA Principal's Corner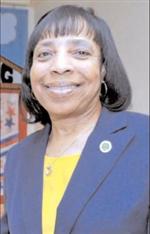 Dear Kennard Families,
Welcome to another amazing school year. I hope you had a fun and rejuvenating summer with an opportunity to enjoy family and friends as well as pursue some personal and professional projects and interests. In July, I had the opportunity to attend the Association Supervision Curriculum Development (ASCD) Conference on Teaching Excellence in New Orleans. Also, several staff members and I attended the 2016 CharacterPlus National Conference and reception honoring Kennard as a 2016 Missouri State School of Character. As a result of summer professional development, we're ready to begin the school year with fresh inspiration and enhanced skills.
As we continue to learn together, we are more committed to focus on our vision to provide a unique, safe and nurturing school, fostering academic achievement and serving the diverse population of gifted and talented students by providing: Student - centered inquiry based gifted curriculum; Employing technology to aid learning in and out of the classroom; and Collaborating with faculty, students, parents, and the community to build a sense of school pride, responsibility, belonging, and a desire for academic excellence. We have set very high expectations and made plans to support each child so that they will be successful at Kennard.
We are glad that you're a part of our learning community. As always, please feel free to contact me or visit our website at: www.slps.org for additional information about Kennard.
Dr. Wanda LeFlore
---