Return to Headlines
School Partnership Program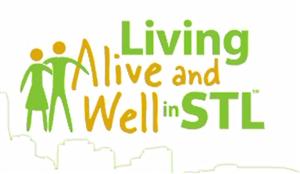 Gateway STEM High School students worked in conjunction with students from Ladue Horton Watkins High School to create a public service announcement for KSDK-TV Channel 5's Alive and Well StL campaign. The students came together four times for approximately two hours each meeting, once at each of their respective schools and twice at KSDK-TV.
Gateway STEM hosted the first meeting. The students met over lunch and were given their assignment to create a PSA dealing with ways to relieve stress in St. Louis. They divided into four groups and engaged in very intense and creative brainstorming sessions. At Ladue High, they further developed their ideas and created their story boards in preparation for competition. At the conclusion of a very unexpected fire drill, constructive critiques were offered by KSDK-TV professionals and the winners were announced.
On day one at KSDK-TV, the students worked with an editor for the winning group to find video footage, music and to approve the voice-over for the script. As a part of their work on their video, the students also appeared on camera. They left the station with a completed PSA for the Alive and Well campaign. All of the students were at KSDK-TV for day two. The session concluded with the reveal of the final product, as well as a meeting with the KSDK-TV President and General Manager Marv Danielski and a question and answer session with News Anchor Ryan Dean. Before heading back to school, the students received a quick tour of the station took photos at the news desk and took turns in front of the green screen designated for weather maps.
The School Partnership Program was an amazing experience for all the students and staff members involved. Gateway STEM students would like to extend special thanks to KSDK-TV, Program Coordinator Ms. Shirley Brown and Ladue Horton Watkins High School staff and students for the opportunity and a successful endeavor.
The participating Gateway STEM students were:
1. Larisa Nesimovic
2. Kenneth Foster
3. Jayla Cooper
4. Lonzell Gill
5. Courtney Jackson
6. Quincey Haulsey
7. Derrick Tran
8. Duy Mu
Ms. Keona Griffin was the participating teacher from Gateway STEM.