Return to Headlines
City Voters Approve Proposition 1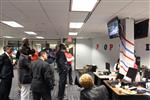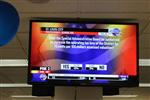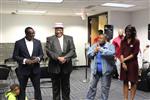 City Voters Approve Proposition 1
Added Funds Will Support Early Childhood Education, Safety And Security, Character And Alternative Education Along With Competitive Salaries For Teachers
ST. LOUIS, MO, April 5, 2016 – Saint Louis Public School District students are the real winners tonight as Proposition 1 scored an overwhelming victory with City voters. With 100% of the votes counted, Proposition 1 received 31,557 yes votes and 14,036 no votes, equaling just over 69% approval and easily surpassing the 50.1% of the votes required for passage. Richard K. Gaines, Chairman of the Proposition 1 campaign, declared victory just after 9pm.
"This is a proud day for Saint Louis Public Schools and we are extremely pleased Proposition 1 passed," said Gaines. "The citizens of St. Louis have said to us again, they trust us to handle their money, and more importantly, they trust us to handle their children. And for that we are all thankful"
Proposition 1 is the first operating tax levy increase to support Saint Louis Public Schools in 25 years. The additional $0.75 per $100 of assessed valuation property tax increase will generate an estimated $28 Million per year for SLPS and charter schools in St. Louis City. SLPS will use the additional funds to continue early childhood education, improve safety and security equipment and personnel, expand character education and alternative education options and offer competitive salaries to teachers and support staff.
###
NOTE: Vote totals have been updated to reflect the final vote count as posted on the Board of Election Commissions website.