Attendance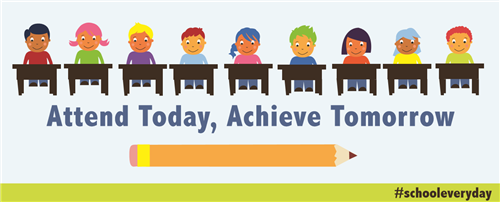 Attendance at AESM Middle School is taken very seriously. We know that there is a direct relationship between attendance and student success. The more students are in the classroom; the more opportunities they have to be academically successful. We expect your student to have 90% attendance or higher.
The following are AESM's attendance procedures if your child is late or absent to school:
Parent/Guardian must contact the school at (314) 345-5673 for absences.

A written note from the parent/guardian is required when a student returns from an absence. The note must include the following: student's name, date(s) of absence, reason for absence, parent/guardian signature and home/cell phone number.

Students who are late to school/class must report to the main office.

In the event of a family emergency (illness, hospitalization, death, etc.), please contact the school as soon as possible.

If your child has a chronic medical condition that may interfere with regular school attendance, please have your health care provider contact the school nurse at (314) 345-5673.
____________________________________________________________________