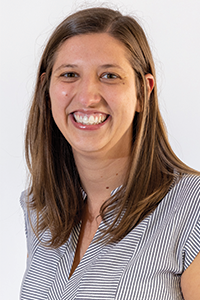 Sadie Weiss
Sadie.Weiss@slps.org
Sadie Weiss is a St. Louis native who earned a Bachelor of Arts degree in Geography from The University of Arizona and a Master of Science degree in Social Work from The University of Tennessee. She is a Licensed Master Social Worker with over ten years of clinical and program management experience.
Sadie returned to St. Louis in 2018 and currently serves as the Assistant Director of the Office of Precollegiate Student Services at the University of Missouri- St. Louis. This role allows her to support students across the region as they prepare for post-secondary opportunities.
Sadie's focus has and will continue to be on the overall wellbeing of students. It is her belief that we must turn our attention to how we can best support children's development, build on their strengths, engage them as lifelong learners, and empower them to reach their full potential.