---
Peabody Elementary
"Soaring Towards Excellence"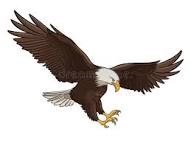 Peabody School Hours are 8:05am - 3:02pm.
Peabody students may enter the school building beginning at 7:45am. (door #5)
Breakfast is served daily from 7:45am until 8:15am.
PK-5th students are dismissed from Gym Door 6 at 3:02pm.
Peabody School is a "Uniform School" (uniform colors consist of white, blue, gold (yellow), and khaki, in which students may wear uniform polo or button down shirts, with uniform pants, skirts, jumpers, skorts, or shorts, and closed toe shoes).
Students are expected to follow expectations outlined in thePeabody Student Handbook and the SLPS District Code of Conduct Book. Please review these books with your student.
All visitors to Peabody School are to report to the main office to sign in.
Student learning takes place every minute of every day. Let's work together to provide a successful, highly engaging, and safe environment for ALL students.