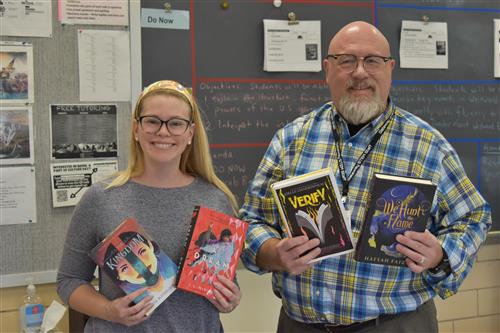 Educators Mr. Thomas Johnston & Ms. Jennifer Broach coordinate for: NIE:Newspapers in Education
Newspapers in Education has a FREE e-edition that allows teachers, students and their families to access the entire Post-Dispatch paper every day at school or at home. Included in the e-edition subscription is access to our website which includes free teacher resources and lesson plans. Also, every teacher that signs up gets entered into our Educator Rewards and can win contests or awards such as school visits from your favorite St. Louis mascots, gift cards, tickets and more!
Information to share with your colleagues:
· Enter our contest for $250 worth of books for a teacher's classroom library – it runs monthly.
· Enter your favorite teacher for the St. Louis Post-Dispatch Teacher of the Month every month until June! The Teacher of the Month is awarded $250.
Social Media
· Tag us in your post on Facebook: St. Louis Post-Dispatch NIE
· Copy:
o You can wordsmith as you see fit but make sure you include something about $250 worth of free books
· Please also include this link 👉 http://nie.post-dispatch.com/educators/rewards/classroom-library-giveaway