Welcome to the Carr Lane Principal's Corner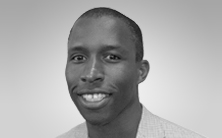 9.19.2016
As many of us often bucket ourselves into one type of student or another, I'm no different. I have always considered myself more of an "English or humanities person" rather than a "math or science person." While this can often pigeon hole us into limiting ourselves to take one specific path, I share this because of failures I've had in the subject in which I didn't consider myself strong. I remember a quiz I took in 6th grade math; the paper was placed on my desk with a red "F" at the top. After seeing it, I felt a range of emotions: embarrassment, sadness, and a sense of doubt which made me question if I could get better. I remember reflecting on how I learn with my parents. I studied my notes, worked with my mom on understanding and mastering the process for solving the problems I got incorrect, retaking the quiz, and doing much better. I thought of this memory once again as I ran a report on the number scholars who have Ds and Fs for the 1st quarter progress reports. I'm thankful I had my parents who were able to tutor me, walk me through the process I needed to understand, and help ensure I had the support and skill I needed to improve. Failures help you become the person you are, and our scholars are no different. Many are different, however, when we think about who supports them. Every single child needs someone who can help them work through failures and improve, and this is the case for all of our scholars. As we continue to prove the possible for kids at Carr Lane, ask yourself if there are scholars you might need to spend extra time with so that they can work through their failure. Help them be who they can be. They might be experiencing their failure they'll remember as merely a road bump many years later.
Yours for the cause of teaching and learning,
Barrett Taylor
9.12.2016
"After the decades of lawsuits about equity and adequacy in education financing, after federal efforts like No Child Left Behind and Race to the Top, after fights over the Common Core standards and high-stakes testing and the tug of war between charter schools and community schools, the stubborn achievement gaps between rich and poor, minority and white students persist."
The quote above comes from the article "An F-Minus for America's Schools From a Fed-Up Judge." Found in the New York Times on 9.9.2016. http://nyti.ms/2coZeLr
I share this with you because as the quote mentions, district and nationwide initiatives have come and gone; however, gaps in achievement still persist between affluent and poor students. Great and focused instruction has proven to close gaps in achievement. According to Marzano, in The Art and Science and Teaching, "The one factor that surfaced as the single most influential component of an effective school is the individual teachers within that school." I will continue to say this: the relationships you build with your students and the content you teach matter! They matter the most.
Yours for the cause of teaching and learning,
Barrett Taylor
9.6.2016
I hope you were able to spend time this Labor Day weekend at the pool, enjoying time with your family, or just taking time to relax and rejuvenate. Please take a few moments to reflect on the positive work that team Carr Lane has accomplished so far this year: 1) We have teams that are aligned. 2)We share common language and maintain very clear expectations for success, which ultimately leads to scholar understanding and growth. 3) We have the beginning of a strong academic culture that fosters excellence. All three accomplishments are the start of a foundation for a strong culture for learning that will ensure a positive life trajectory for our scholars. Only you hold the power each day to decide to be the change for each and every scholar in your room.
Yours for the cause of teaching and learning,
Barrett Taylor
8.29.2016
Throughout middle and high school, there was always an adult in my school that I could go to with a problem or to celebrate a success. Mr. Garrison, my technology teacher, was always there for me and also challenged my thinking. Did you have a mentor throughout the time you were in school? Consider if you are that person to a Carr Lane scholar in our building. I want us to push ourselves to be "school teachers" rather than "classroom teachers"; that is, each of us is responsible for all Carr Lane scholars in our building, not just scholars in our classrooms. With over 550 scholars in our building, it may be difficult to think about each scholar having a mentor, but it's so critical to their success. Take time this week to focus on building relationships-whether it's with a scholar in your class or even a different grade. Our investment of time in the beginning will pay dividends for our scholars in the future.
Yours for the cause of teaching and learning,
Barrett Taylor
8.21.2016
Thank you for an excellent first week of school! We had over 530 excited students in the building throughout the week. While observing them in and outside of your rooms, I noticed that some of our scholars seemed to have a renewed focus, a focus on getting better. I attribute that to your energy, passion, and focused teamwork, with the goal of supporting students. We must maintain this energy and passion as the weeks progress, as this is the key to our success. As a Carr Lane team and family, we can do it!
Yours for the cause of teaching and learning,
Barrett Taylor
8.15.2016
Our first days of professional development were inspiring. We came together as a professional learning community to grow together, challenge one another, and learn from each other. Our preliminary work will set the stage for a strong start to our year when scholars arrive this week. From the conversations around equity to the marshmallow castles that stood tall (and those that didn't really stand at all), I enjoyed the opportunity to interact, dialogue, and, most importantly, learn with you. If we can continue to build on the positive synergy from last week, I can only anticipate positive outcomes for Carr Lane VPA scholars for the 2016-17 academic year. Thank you for your hard work so far this year. I am confident we have all the right people on our team who can make change for Carr Lane scholars. Let's do this!
Yours for the cause of teaching and learning,
Barrett Taylor
8.8.2016
Think about small moments in your life that were "firsts." Do you remember the first time you rode a roller coaster or perhaps your first date? Can you recall having butterflies in your stomach? I have had this feeling for the past few days and even weeks. Why? As I reflect over the last month, I attribute this sense of excitement and anticipation to you: the staff members and teachers who do the heavy lifting and the real work. I'm grateful that you each took time out of your summer break to meet with me and for providing me the opportunity to get to know you, your work, and your ambitions for this year. I am confident we have a staff that can take Carr Lane to the next level for kids. I am ecstatic about the opportunities that the 2016-17 school year has in store for each of us and as a collective team. I truly believe that we, as a team, will take Carr Lane to the next level for our staff, families, and kids.
Yours for the cause of teaching and learning,
Barrett Taylor
7.1.2016
In my eleventh year as an educator, I continue to be excited about the opportunities available to students enrolled in the St. Louis Public Schools. As a former teacher-leader, assistant principal and now building principal, I have always been enthusiastic about being able to work with a team of dedicated individuals to help provide positive educational outcomes for students within the St. Louis area. I look forward to the opportunity to work with and build positive relationships with students, teachers, staff, parents, community stakeholders, and anyone else who is interested in helping to make Carr Lane Visual and Performing Arts Middle School the school of choice for students across the St. Louis Metropolitan area who are interested in getting an excellent education while experiencing a visual and performing arts program that is second to none. Please feel free to reach out to me if you have any questions or are interested in volunteering.
Yours for the cause of teaching and learning,
Barrett Taylor