Congratulations to the following students who met their Acuity C Goal!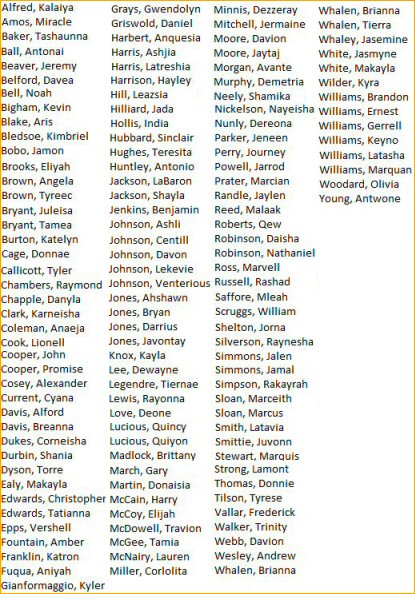 Yeatman Family,

As you know each year our students are charged with taking the Missouri Assessment Program (MAP) test. The purpose of this test is to help school districts and the State of Missouri evaluate student performance and determine district accreditation. The MAP asks traditional multiple choice questions, as well as writing and performance events which require students to show not only what they know but how well they can apply that knowledge. Reading and writing skills are vital to scoring well on the test. At the middle school level all grades are tested in the areas of English and mathematics. Eighth graders will also be tested in science. The MAP testing window is April 21-May 13, 2014.
We want to continue our partnership with you to ensure your child's overall academic success and also on the MAP test. In an effort to provide additional supports for our scholars we will kick off the Team Yeatman Finish Strong-Go Pro Academy MAP preparation initiative. Your scholar will receive a letter and parent pledge that we ask you to sign and return by February 10, 2014.
As part of the Team Yeatman Finish Strong-Go Pro Academy students will participate in small group, MAP preparation classes, have the opportunity to attend after school tutoring and win attendance and achievement prizes.
After school tutoring will be offered Tuesdays, Wednesday, and Thursdays. Yeatman's teachers will tutor students according to the following schedule:
· English Language Arts T/W/Thurs 3:15-5:00 P.M.
· Math T/W/Thurs 3:15-5:00 P.M.
· Science T/W/Thurs 3:15-5:00 P.M.
Students will be given a snack and provided bus transportation home. We strongly suggest that you encourage your child to participate in the tutoring program.
We want you to know that there is a team of teachers, district staff, and administrators who will be working with your child each day to provide needed support and encouragement for him/her to be successful in their educational endeavors. We are asking for your support in preparation for the MAP. Please remember to sign the accompanying contract to indicate that you and your scholar agree to be a part of this educationally enriching and fun experience.
Again, we look forward to partnering with you and working with your child as a member of the Team Yeatman Finish Strong-Go Pro Academy. If you have any questions, please do not hesitate to call, 314 261-8132. Listed below are some helpful tips to help your scholar do well on the MAP test.
Parent's Helpful Hints for MAP Preparation
Here are a few tips to help your scholar do well on the MAP test:
Make sure your child gets a good night sleep.

Make sure your child has a good breakfast. Remember, breakfast is served daily in the cafeteria.

Encourage your child to do his/her best.

Make sure your child is at school on time.

Ask about the test each day.

Let your child know the test is important and that you care about the results.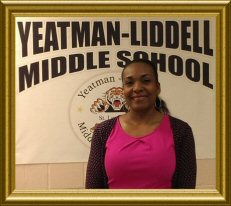 Leslie A. Bonner, Ed.D