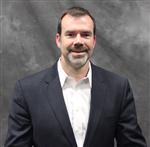 Dear Parent/Guardian,
It is an honor and a pleasure to join the Collegiate School of Medicine and Bioscience team. My heart hasn't stopped pounding with excitement since Dr. Adams informed me that I was selected as the next principal for your school. I can't wait to greet your child on the first day of school, August 17th.
As you know, Collegiate will be moving into a new building this year. Renovation work is currently underway and our new school looks to be coming together quite nicely. I will share photo updates on the school website, new Facebook page, and via emails with all of you.
Getting to know a new principal isn't always easy for students or parents. It is my intention to make this transition as easy as possible for everyone. To start, I thought I'd tell you just a little about my background.
My most recent position was with the Las Cruces Public Schools in New Mexico, where I was the Turnaround Shepherd. In that role, I supervised, evaluated and coached 7 principals through a turnaround program that resulted in dramatic academic gains. I have also served as an assistant principal at the high school level for six year during my 14-year educational career, which began in Saint Louis.
I believe that the school principal must work closely with parents to ensure the best possible educational outcomes for children. My passion is for all students to have the best opportunities to maximize their potential, so our partnership is vital. I look forward to meeting you and working with you this year and in the future to continue to provide your child with an excellent education.
We still have seats available for students in all grades at Collegiate, so please encourage family and friends with eligible students to apply via www.slpsmagnetschools.org.
Sincerely,
Frederick Steele
Principal