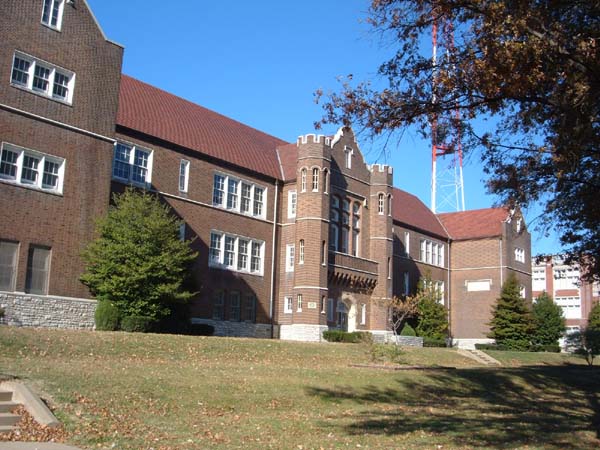 Welcome to The Collegiate School of Medicine and Bioscience (CSMB) Magnet High School —founded in 2013 CSMB is a community of learners with a student body that represents over 35 zip codes and county districts such as Ladue, Lindbergh, Parkway and Rockwood Districts. The school embraces the highest of academic standards. Collegiate is patterned after some of the most successful high schools across the nation, including, the distinguished Michael E. DeBakey High School for the Health Professions in Houston, TX. Collegiate offers advanced curricula which include many honors and Advance Placement (AP) courses. CSMB's environment and culture is one in which all of its students and staff work together toward a common goal of careers in medicine, health careers, and biomedical research.
Designed as a rigorous four-year medical professions magnet program, the school's mission is to prepare a diverse student body to further their studies at the nation's best colleges and universities. CSMB's college prep curricula includes a minimum of four mathematics and eight science courses, which will prepare students with an academic foundation essential for post-secondary studies. The school's unique four-year medical program provides students with project-based learning experiences under the guidance of health science and technology professionals in the classroom and with our local partners – Goldfarb School of Nursing, Washington University Medical School, Saint Louis University School of Medicine, Saint Louis College of Pharmacy and the Donald Danforth Plant Science Center. All students will complete an internship/practicum during their senior year.
We are located at
1547 S. Theresa Ave.
St. Louis, MO 63104
For More Information, call us at 314.696.2290