-------------------------------------------------------------------------------------------------------------------------------
July 2014
Dear Parents and Guardians,
We are just weeks away from the start of the 2014/2015 school year. Teachers, staff and I have been planning and preparing for the new school year and look forward to meeting our new families and welcoming back our returning families! In this letter you will find important and helpful information concerning the new school year.
First Day of School: Monday, August 11, 2014
School Uniform Policy:
The current student uniform policy for Stix is:
Shorts, pants, skirts and jumpers in: black, tan or navy.
Shirts with collars, no emblems (except for Stix emblems/logos) solid colors in: white, red, blue, yellow and green. Stix wear (t-shirts) are always acceptable to wear – we hope to have a "Stix Wear Sale" sometime in the fall.
Student Dismissal:
Please ensure you complete the appropriate school forms to indicate all friends and family members whom you allow to pick your child up from school. You can include as many adults (age 18 or older) as possible. We cannot allow anyone to pick up a student if his/her name is not listed on the school forms. Forms will be sent home the first day of school with your child for our returning families. Questions concerning this policy can be answered by any office staff member. This form is required for all students, even if your child rides the bus everyday.
Student Registration for ALL NEW STUDENTS and RETURNING PK and K STUDENTS:Registration times will be from 9:00am - 12:00pm & 1:00pm - 3:00pm each day.
Registration will begin Tuesday, July 29 through Friday, August 8. All kindergarten students, even if they attended Stix in preschool, need to be registered prior to school starting. Parents please bring the following:
Magnet Acceptance Letter (if you received one)
Birth Certificate
Proof of Address (unpaid utility bill for example)
Shot Record (Immunizations) and copy of physical exams
Returning Pre-Kindergarten Students:
You will need updated immunizations and physical records
Upon completion of the registration process, you will be given the information concerning your child's teacher and classroom for the 2014/2015 school year.
Meet the Teacher!
This year we are having a "Meet the Teacher" event on Thursday, August 7th, from 2:00 – 4:00pm. This is a very informal way to introduce your child to his/her teacher and to see the classroom. Feel free to come by for a few minutes to see the school and meet the teachers!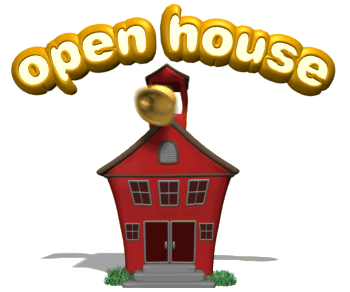 On Tuesday, September 9th, we will be having our Curriculum Night. This evening will be focused on providing parents with information relevant to their child's grade level and how parents can help reinforce skills at home. Please mark your calendars for this important event! We will begin at 6:30pm!