MCKINLEY CLASSICAL LEADERSHIP ACADEMY HIGH SCHOOL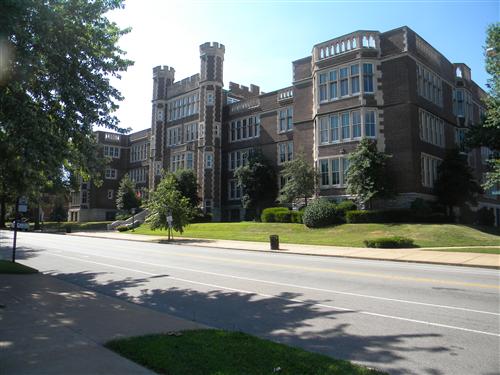 2156 Russell Blvd.
St. Louis, MO 63104
Office 314-773-0027
Fax 314-244-1834
Principal: Nakia King
School Hours: 7:00 a.m. - 1:07 p.m.
Grades: 9-12
Click HERE for a map.
(Click on Link Above for Forms)
If you want to play sports at McKinley, all forms must be completed and returned to school prior to practicing or playing.

For spring sports, contact Athletic Director Mr. Simmons at richard.simmons@slps.org to inquire and learn about requirements.

Completed forms for winter sports were due via email to julie.metzger@slps.org and richard.simmons@slps.org by October 26th, 2020. Forms must have been in by the 26th for students to be eligible to play winter sports.
(Link above contains Fall 2020 information. Spring 2021 schedule TBD.)
Whom Do I Contact?
Virtual School Questions - Nakia.king@slps.org
Teacher Concerns - Nakia.king@slps.org
High School Questions - Julie.metzger@slps.org
Middle School Questions - Nathaniel.lischwe@slps.org
Scheduling Questions - Julie.metzger@slps.org
Health Concerns/Immunizations - Regina.johnson@slps.org
Mental Health/Well Being - Delphia.brown@slps.org or Nichole.angieri@slps.org