Welcome to the Nottingham CAJT Principal's Corner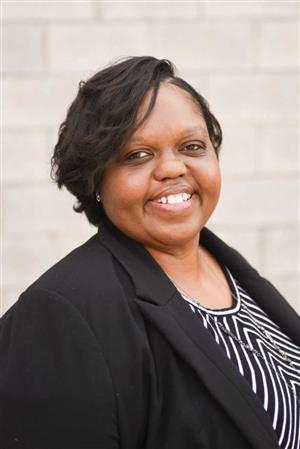 Play the Principal's Welcome video
here
The 2020-2021 school year is going to be one to remember! I'm stepping into my 5th year as school principal at Nottingham CAJT High School and I couldn't have asked for a better group of students, parents, staff, and community partners to work with! I've previously held positions as the Special Education Dept. Head/Vocational Adjustment Counselor and Reading Specialist at Nottingham. This year will probably most challenging for our school family, but we will get through it together!
Last year, our school made gains in the following areas: attendance, student management, academics through the use of technology, onsite work experience, and over 90% of our graduating class were registered with Vocational Rehabilitation for post-secondary placement. We are going to have a wonderful school year despite the difficulties COVID-19 has placed upon our school family. Nottingham received the distinct honor of being named a 2016 Missouri National School of Character and in 2019 Nottingham recieved a the national recognition of a Promising Practices School of Character Education. We intend to continue the tradition of having great character as well as focus our efforts on our school's mission of students building positive character and having a successful transition from school to post-secondary independence. Nottingham is looking forward to an increased use of technology and optimal growth in this area for all stakeholders. As always, we continue to expect students in attendance whether it's virtual or in person. Being present, is the only way students will be able to enhance their skills and learn all they can prior to their graduation and become law abiding adults.
For now stay safe and please don't hesitate to give me a call if there are any questions or you would like to know more about our program at (school) 314-481-4095 or (cell) 314-536-2851.
GO LONGHORNS!
---