Welcome to the Compton-Drew ILC Middle School Principal's Corner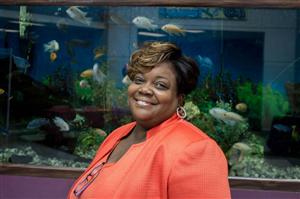 Compton-Drew Investigative Learning Center Middle School
5130 Oakland Avenue
Saint Louis, Missouri 63110
Phone (314) 652-9282
Fax (314) 244-1756
Susan J. Reid Shaire Duncan
Principal Assistant Principal
June 15, 2019
Dear Dolphin Parent(s) and/or Guardian(s),
Welcome to the Compton-Drew ILC Middle School for the 2019-2020 academic year! We hope that you are having a wonderful summer. We are very excited about all of the wonderful learning experiences we will be offering this year.
We are preparing a rigorous curriculum in Math, Science, Communication Arts, Social Studies, and Related Arts. Our goal is to improve the learning experience for all members of our community, so that learning extends beyond the traditional resources of the classroom to utilize the vast resources available in our local and global community.
We plan to continue our tradition of excellence in education for students through the successful achievement of the 4A's of Attendance, Attitude, Achievement, and Attire. Students will be encouraged to stretch and grow mentally, socially, emotionally, and behaviorally to meet their personal high standards as well the high standards of our school community. Our program will focus on Literacy: Reading, Writing, Speaking and Listening in all that we do. We look forward to working with your children to promote the very best of what they have to offer as a life-long learner and a member of the global community.
We will be kicking off the 2019-2020 school year by participating in the Million Father March! We would like fathers, grandfathers, uncles, and male mentors to bring their students to school on the first day! We want to send a message about the importance of education to our students. The first class day is Tuesday, August 13, 2019. We are always excited to have our parents on campus. We hope you can join us.
At the end of the school day on Tuesday, each of the dolphins will receive a packet of forms and permission slips for parents to complete. This is their homework. These forms must be returned to school the following day; the school must have these forms on file in order for your child to participate in any after-school or extra-curricular activities as well as many in-school activities. Enclosed is a supply list and other general information to help you prepare for the school year. We hope you will find this packet of information helpful as you prepare your child for the coming year.
We look forward to an exciting and fulfilling academic year with you and your child!
Sincerely,
Susan J. Reid Shaire Duncan
Principal Assistant Principal