MAP Grade Level Assessment Begins April 20th for Grades 3-5
4th Quarter Hybrid Learning
The 4th quarter begins on Monday, March 15, 2021. School hours will remain the same (9:10 – 3:07). We were able to honor all 44 requests for in-person learning for those who requested it on the survey. The numbers in each class will still allow us to follow the safety protocols set forth by the district and the CDC.
If your child was working virtually and will be coming back in-person for the first time on Monday, here are some things you should know:
· Your child must wear a mask to school every day. Students are required to wear their mask all day except when eating.
· Your child must bring their fully-charged iPad to school each day.
· Please send a full water bottle with your child each day.
· Please send all books and notebooks that they have been using back to school with them on Monday.
NOTE: If you need bus information for you child, please call the school.
For those of you who will remain at home learning virtually, there will not be any changes. Your child will still follow the same schedule they had for the 3rd quarter.
Virtual Students:
You must be logged in each morning at 9:10AM.

Like 3rd quarter, your teacher will be teaching students who are virtual and some who are at school in-person. Please be patient and extend the teachers some grace as tehy work to mee the needs of all their students.
For all families – Important March Dates:
March 15 – 18th – Parent/Teacher Conferences – these will be virtual and will be scheduled before and after school; please sign up for a time with your child's teacher
March 19th – No School – Teachers' Meetings
March 22 – 26 – No School – Spring Break
March 30th – Picture Day – times will be set for virtual kids to come up and get their picture taken. More information to follow.
As always, if you have any questions or concerns, please don't hesitate to email me or call the school.
If you have any questions regarding your child's assignments, please reach out to their teacher.
Click on this link to view our Woerner Hybrid Learning Schedule
For Microsoft Teams tutorial and Parent Learning Resources, click HERE.
For an introduction video using the iPad and Microsoft Teams, click HERE.
For assistance accessing Microsoft Teams, click HERE for tutorial.
---
WOERNER ELEMENTARY SCHOOL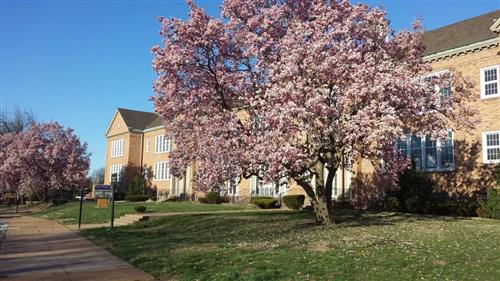 6131 Leona
St. Louis, MO 63116
Office (314) 481-8585
Fax (314) 244-1935
Principal: Peggy Meyer
Hours: 9:10am-4:07pm
Grades: PK-5
Click HERE for a map.
---
Parent Support Contact List
Back to School Call Center(District Level): 314-345-5656
General Questions or Concerns: School Phone Number 314-481-8585
Secretary: Della Bernard – Della.bernard@slps.org
Principal: Margaret Meyer – Margaret.meyer@slps.org; cell – 314-934-5454
Assistant Principal: Kathy Matthews – Kathy.Matthews@slps.org
Technology support: Family/Community Support Specialist: Amanda Mueller – Amanda.Mueller@slps.org
Academic Support: Kimberly Strand – Kimberly.strand@slps.org
Social Emotional Needs:
Parent/Family Resource Support: Family/Community Support Specialist: Amanda Mueller – Amanda.Mueller@slps.org
Health Questions or Concerns: Nurse Sherron Walker -Sherron.Walker@slps.org