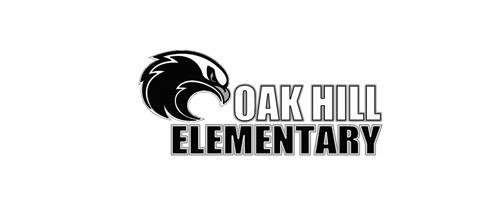 "Where we win with academic success and positive character."
Family Fact Sheet
Welcome to the 2019-2020 school year! The Oak Hill Team is eager to begin what promises to be the best year ever. We look forward to being your partner in education to ensure our students' success as they embark upon an academically challenging and rewarding school year.
Principal: Dr. Tina Hamilton Secretary: Ms. Joyce Atkins-Bennett
Address: 4300 Morganford Road St. Louis, MO 63116 Phone: (314) 481-0420
Bell Times: 9:10 am-4:07pm Office Hours: 8:00am-4:30pm
Breakfast: Doors open for breakfast promptly at 8:30am. Students will not be allowed in the building before that time. Breakfast will be served from 8:30am-9:00am daily. Students in grades K-5 will eat breakfast in the cafeteria beginning at 8:30am and students in PreK will eat breakfast in the classroom beginning at 9:10am.
Attendance: Attendance at Oak Hill Elementary is taken very seriously. We know that there is a direct relationship between attendance and student success. The more students are in the classroom, the more opportunities they have to be academically successful. . One of the most important ways you can help your child succeed in school is to make sure he or she attends school regularly and is on time every day. The school day begins at 9:10am and ends at 4:07pm. If your child is absent, please contact the school at (314) 481-0420.
Dismissal: School is dismissed at 4:07pm. No child can be picked up early after 3:45pm.
All walkers and pickups will be released on the Bingham Avenue side of building. All bus riders will report to the gym as the bus zone is located on Osceola Avenue side of the building. Students enrolled in Unleashing Potential will report to Room 110 and escorted to the program.
Dress Code: Oak Hill is a non-uniform school. Students should wear closed-toe shoes, shorts must be knee length (not less than 1 inch above the knee), no mid-riff/crop tops, no spaghetti strap shirts, no shirts with inappropriate messages, no hats and shorts or leggings must be worn under skirts.
Unleashing Potential Before/After-School Program: This free before/after care program provides students in grades K-5 with positive learning experiences, snacks, an evening meal, and a safe place to learn and have fun. You can get an application in the main office or call 314-383-1733 to register. (Before care services are 6:30am – 8:30 am and after care services are 4:00pm-6:00pm)
Contact Information: If your contact information changes at any point during the school year, please contact the office so we can make the necessary changes in your student's file.
Visits/Observations: Parents are always welcome at Oak Hill. Parents/guardians wishing to visit/observe the classroom will need to meet with the principal or principal designee to discuss the procedures for classroom visits/observations. Please make note that visits/observations are limited to 15 minutes.
Volunteering: To become a volunteer, please contact our Family and Community Specialist to complete the volunteer packet or visit the SLPS website: https://www.slps.org/Page/24445 and follow the directions for completing a volunteer application. SLPS Board Policy requires anyone who wishes to volunteer in the school to complete a volunteer form and submit to a background check. This is for the protection of our children.
Transportation: Transportation is provided for eligible students. Information regarding bus route and times will be mailed to your home. Any changes to the bus information will be sent home with the student. You can also track your child's bus by signing up for EduTracker:
https://www.slps.org/BUSETA and follow the directions for signup.