WASHINGTON MONTESSORI ELEMENTARY SCHOOL
Home of the Pandas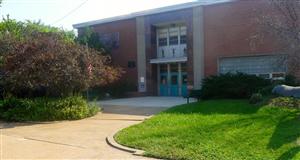 1130 N. Euclid
St. Louis, MO 63113
Office (314) 361-0432
Fax (314) 244-1927
Principal: Dr. Lisa R. Small
Click HERE for a map.
Dear Washington Montessori Parents, Families, and Partners,
Welcome back!!! I hope that you are all relaxed, recharged, and ready to start a new school year. We are so excited to see all of our students back in the building and ready to learn.
Feel free to navigate through our school's website and go to your child's teacher's page to find classroom specific information, along with heart-felt welcoming messages.
We, the staff of Washington Montessori, are devoted and committed to working hard to support our students and families. We are working hard in the planning and preparation for your child(ren). In addition, our enthusiastic office team is registering new families, ordering materials and updating files. Lastly, our custodians have spent the summer months thoroughly cleaning our school. We are getting ready for our students!!!
We will be reaching out to you via emails, texts, phone-calls, DOJO, etc. to make sure that we are in contact with each and every family. Please make sure that we have updated contact information. If you need to enroll your student, you may contact us for an appointment.
HUGS FROM ALL OF US!!!
In the Service of Children,
Lisa R. Small and the Staff of WASHINGTON MONTESSORI
"MOVING FULL STEAM AHEAD!"
Important Links
Click here for easy access to Microsoft Teams
Quick link to SLPS District Information and Resources
COVID-19 Facts and Information