WASHINGTON MONTESSORI ELEMENTARY SCHOOL
Home of the Pandas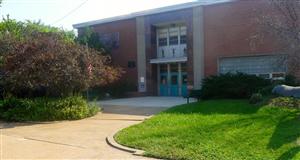 1130 N. Euclid
St. Louis, MO 63113
Office (314) 361-0432
Fax (314) 244-1927
Principal: Dr. Lisa R. Small
Virtual Classroom Hours begin promptly at 8:30am
Grades: PK-5
Click HERE for a map.
Dear Washington Montessori Parents, Families, and Partners,
Welcome to a brand new school year and a brand new normal!! Upon preparing for Spring Break after parent teacher conferences, I am sure that none of us could have ever conceived that we were going to face a worldwide pandemic. This is something so surreal, and that in my mind, only happens in the movies. We have been working relentlessly for more than two weeks to make sure that we bring a rich virtual learning experience to kids.
Feel free to navigate through our school's website and go to your child's teacher's page to find special school specific instructional tasks along with heart-felt welcoming messages.
We, the staff of Washington Montessori, are committed to working hard to support our students and families. Please note that this situation is fluid and ever evolving. We will be reaching out to you via emails, texts, phone-calls, DOJO, etc. throughout these unprecented times.
HUGS FROM ALL OF US!!!
In the Service of Children,
Lisa R. Small and the Staff of WASHINGTON MONTESSORI
"MOVING FULL STEAM AHEAD!"
Important Links
Click here for easy access to Microsoft Teams
Quick link to SLPS District Information and Resources
COVID-19 Facts and Information