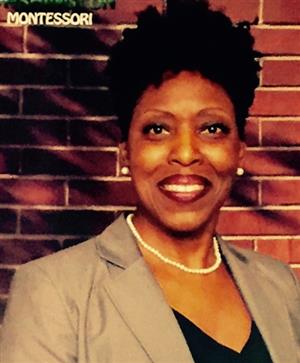 Greetings! My name is Lisa R. Small, and I am honored to serve as the new principal of Washington Montessori. Washington Montessori serves approximately 400 students from pre-kindergarten through grade 5 in the St. Louis Metropolitan area.
The Maria Montessori instructional practice frames our instructional approach. Our goal is to work collectively in a positive environment to empower students to discover their inner abilities to be self-directed learners and critical thinkers. Indeed, we believe that all children can learn, and we are committed to providing a rich learning environment with opportunities to support the academic and social success of our students.
Before coming to Washington Montessori, I have served in various leadership capacities with St. Louis Public Schools as an educator, department team leader, mentor, and Assistant Principal. Indeed, each position has presented opportunities for me to experience leadership in different ways. As Principal, I will facilitate a school culture that supports the needs and well- being of your child. I am looking forward to getting to know my families and to cultivate rich relationships.
We all have an important role in helping our children to become active, lifelong learners. Through a solid and collegial partnership with everyone who has a connection to Washington Montessori, I am confident that we can transform our school into an even better place for our students to learn and grow. We are revitalizing and expanding upon the Montessori instructional program within our school in order to provide expanded learning opportunities for our students to acquire the skills to become productive citizens in a vastly changing society. We are excited, and we welcome you to become a part of this awesome experience!
Please contact us for more information.
Montessori makes things happen!
Dr. Lisa R. Small
Ms. Small's email