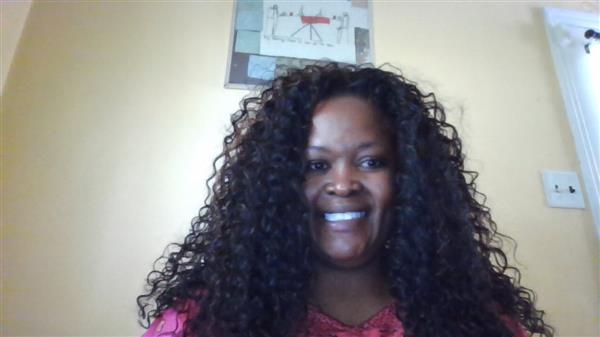 Phone:
Email:
Degrees and Certifications:
Ms.

Felicia McTeal

Hello to all of my students and families!!!


I am Ms. Felicia McTeal and this year I will be one of your second grade teachers. I previously served the Washington Montessori community as the SPEC ED Resource Teacher. I came to Washington Montessori one month before COVID-19 impacted all of our lives. I decided to join SLPS because I received my elementary and secondary education in the SLPS. I had the privilege of being educated by teachers who genuinely cared about my education. I would like the opportunity to give back the gift of education I received.

PRIOR WORK EXPERIENCE WITH CHILDREN

-School Bus Driver for SSD of Saint Louis County for 20 years

-Intake Counselor at Marygrove Children's center for 2 years

-Building substitute teacher at Peabody Elementary

-Music Teacher in the Riverview Gardens School District

-SPEC ED Resource Teacher at Washington Montessori

EDUCATIONAL BACKGROUND

- Associate's degree in Early Care and Education at STLCC (Florissant Valley).

-Bachelor's degree in Educational Studies with an emphasis in Special Education at UMSL.

CONTACT INFORMATION

If you need to contact me, here is my contact information.

(314) 361-0432 (ask for Ms. McTeal)

fmcteal4480@slps.org

fmcteal@gmail.com

CLASSROOM LINKS

Link to my classroom team-Ms. McTeal (ILA)-2nd Grade Room 203

https://teams.microsoft.com/l/team/19%3awAr73_Il8xNCGLA9gI3ssBtAbmuBWKBXTcjmGgXkux81%40thread.tacv2/conversations?groupId=d01be7d7-b767-42c4-81f6-e463f21c4e14&tenantId=08e33d6b-a654-486a-80e3-20b190ae22d7

Link to my class story on Class Dojo:

https://teach.classdojo.com/#/classes/611ee5f228a123a4e3b7441a/story

HOW TO GET CONNECTED TO MICROSOFT TEAMS

Hang on Parents! In order to access your students' Microsoft Teams Page you will need to do the following:
log on to login.microsoftonline.com
You will then be directed to the SLPS sign in page which resembles a logo and the arch.
On this page, you will enter your student ACCOUNT ID adding @slps.org to that account ID. For example, lsmall2345@slps.org
You will enter the password provided to you for your student.
You will be directed to save, we suggest you save it on your device.
Next, you will see your students' name and a series of prompts.
Once you are in the site, you will choose the Teams icon, marked with a T and 2 people.
In some cases, it may look like it is starting over, but no worries, it will load for you.
You're In! You will receive a series of prompts and should see your student's teacher name. Just click on it. We will be adding more information to this page with other cool things to do while in Microsoft Teams. Happy Learning!