BUDER ELEMENTARY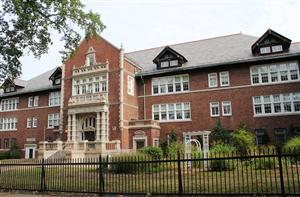 5319 Lansdowne
St. Louis, MO 63109
Office 314-352-4343
Fax 314-244-1722
Hours: 8:05am - 3:02pm
Grades: PK - 5
Buder 2020 2021 Enrollment Application
STAY CONNECTED AT:
CONCERN FOR OUR COMMUNITY
Anna Russell
Principal
Buder Elementary
5319 Lansdowne Ave. | St. Louis, MO 63100 | Phone: 314-352-4343 | Fax: 314-244-1722

3 June 2020

Dear Buder Elementary Family,

My heart is heavy as I reflect on the events that have occurred not only this past week but over
the past several years. Like many of you, I find myself outraged by the ongoing racial violence
across our country. The horrific killing of George Floyd in Minneapolis—as well as so many
other injustices--are truly unacceptable.
I am unsure if reaffirming what we believe as a school community is enough to dismantle
systems of oppression. But I also know that moments like this are why we teach. Our school
prepares kids to change our world for the better.
We are blessed for our school community to create a positive learning environment for all
Buder students—one that is equitable and inclusive. Our school community shares the
following beliefs which drive our work:
We believe it is critical to form strong relationships with every child and family,
acknowledging their identity, background, and previous academic experience. We love to
laugh, joke, and have fun with our students.
We believe in doing everything we can to support our students, and we provide rich life
experiences with challenging academic opportunities.
We believe in each of our students and staff members to lead our school and our
community.
My hope is that our families will engage in conversations about how we must do better. We can
learn together through these resources, as we move towards action:
• Your Kids Aren't Too Young to Talk About Race: Resource Roundup
• An Essential Reading Guide For Fighting Racism
• Resources for Talking About Race, Racism, Racialized Violence with Kids from the
Center for Racial Justice in Education
Learning is the first step. Action is the next. At Buder, we know that we are one team: inspiring
each other every day to grow in every way. And we know that our team must lean into each
other now, more than ever.
Sincerely,

Anna Russell
Principal
---