Welcome to Sigel Principal's Corner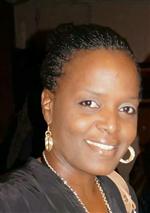 Dear Sigel Families,
I want to welcome all of you to the 2017-2018 school year! Summer has come and gone. Now we must transition our mindsets for learning. Each year that I return to Sigel is a privilege and I absolutely love my Sigel family. Our staff is highly qualified and dedicated, our students are curious, and our parents are supportive. Together we make a great team and I look forward to working with all of you to make this school year successful. I am excited for a great school opening on Wednesday, August 16, 2017.
Entrusting your child(ren) to the Sigel staff is a major decision and it is one that we do not take lightly. Our teachers have been working hard to prepare lessons that promise to support our students in better ways and accelerate academic growth. Now we are ready for our fabulous Sigel Scholars.
I'd like to invite you to read through the Parent/Student Handbook. It contains important information for families. Our school website will be up and running soon. The website will serve as an additional resource for all upcoming events, important reminders and you can catch up on all the wonderful things our students and teachers are doing. Our school theme is "Step up. Do Better. Achieve More"! We will incorporate this theme into our school community to create the culture of excellence our students deserve.
I look forward to seeing many new and familiar faces on our first day of school. Our vision of success begins August 16, 2017.
With care and compassion,

Hollie Russell-West, EdD