Welcome to Hamilton's Principal Corner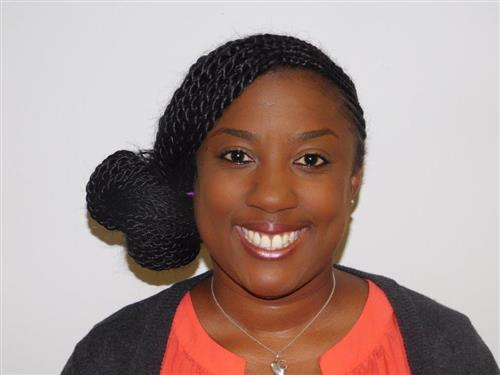 Principal, Starlett Frenchie
Welcome! It is my pleasure to welcome you to the Hamilton Elementary School website. Whether you are a current student or parent, prospective student or parent, alumnus, or just a curious visitor, I WELCOME you to the PANTHER experience. It is my hope that you find our website to be informative and helpful in giving you an idea of what it is like to be a part of the Hamilton School community where we create memories every day!
Since 1917, Hamilton has been educating boys and girls from the surrounding community. We are part of the even longer history of the Skinker DeBaliviere Neighborhood nestled in West St. Louis. The Hamilton School community is borderd by the world-famous Delmar Loop and Forest Park, the host of the 1904 World's Fair.
Hamilton has many options for families:
100% Highly Qualified Staff in Pre-Kindergarten through 5th grade
10,000+ Level Books
School Library
Response To Intervention Supports
Full Day Pre-Kindergarten & Kindergarten
Art, Music & P.E
Chess
Free Breakfast & Lunch
Student iPad Technology
SMART/Promethean Technology
Electronic Piano Lab
Computer Lab
After School Programing
Parent Teacher Organization
The focus of our academic year will continue to be Academics, Attendance and Discipline.
Academics It is the goal of the program to ensure students are presented with every opportunity to be successful. The expectation is that students show academic growth per five week marking period, pre assessments & post assessments and as evidenced by student work/portfolio in identified targets and skills as it relates to reading & math.
Attendance It is the expectation of Hamilton Elementary that students are at school 95% of the time or more. NO ABSENCE IS EXCUSED. Students who attend school 95% or more will participate in special activities and receive special incentives.
Discipline We will continue with our Positive Behavior Support System (PBS) for students who model the school's expectations and PRIDE Matrix. Carrie Collins, Positive Behavior Intervention Specialist, will provide support to our school community.
I invite you to support our school during the upcoming school year through your visits, participation, phone calls, donations and suggestion in how we can be a better school community. Please feel free to contact me at any time if you have questions or concerns.
Thanks for your visit, please check back for future updates.


Sincerely,
Principal Frenchie