Welcome to the Mason School of Academic & Cultural Literacy Principal's Corner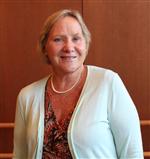 Dear New Mason Families,
Welcome to Mason School! We are fully accredited with distinction and continue to grow academically and in attendance every year. The Mason School community represents 22 different countries creating a very diverse population. We ended the school year with 470 students and 220 families and look forward to increasing our enrollment. All of our staff is fully certified in their academic fields. The children participate in Art, Music, or P.E. classes every day and attend the library once a week. Mason has a full time counselor, school nurse, speech therapist, occupational therapist plus part time social worker and other therapist.
The school day begins when door #3 opens at 7:30am. Breakfast is free to all children and is served between 7:30 and 8:05. Instruction starts promptly at 8:05 after the morning assembly. The students are dismissed at 3:05 either to their bus lines or to parental pick-ups. Free lunch is offered to all students and monthly menus are distributed at the beginning of each month. Children may also bring their lunches from home.
Mason is a uniform school and our colors are green and white. All children are expected to wear their school uniform every day except on their birthdays and designated out of uniform days (appropriate dress code will be sent home).
We love to have parents involved. There are many volunteer opportunities within the classrooms and around the school. We are required by the district to have a volunteer form completed and approved prior to any volunteer (including parents) working in the classroom or going on field trips. The volunteer forms can be accessed through the Saint Louis Public Schools website or from the school office.
Mason has an active Parent Teacher Organization and invites you to become a member. We will distribute a calendar of meetings and events hosted by the PTO at the beginning of the school year. The PTO sponsors four Family Nights, two fundraising events plus many other projects that benefit the children and their families.
On a personal note, I am going into my tenth year as Principal of Mason School. I arrive at school every day ready to be a positive member of this outstanding school community. It is my role to insure that your children receive a high quality education in a safe and caring environment. If you have any questions or concerns, please do not hesitate to call me at 314-645-1201. It is my policy to call parents back after all of the children have left for the day -- usually around 3:45pm when I can give you my full attention.
I look forward to meeting each and every one of you!
Sincerely,
Deb Leto, Principal
---