⭐️A M E S ⭐️
V I S U A L
&
P E R F O R M I N G
A R T S
E L E M E N T A R Y
H o m e o f t h e S t a r s !
"All Children Have Purpose!"
---
J. Prince, Principal
Parent Tech Support

Please call for inquiries about technology
School Level: Mrs. Hogan, TIC or Dr. Kenney, AP- 314.241.7165
District Level: Tech Support - 314.345.5656
amesparenthelp@slps.org
Tutorials for Students & Parents
Please click on the following links for assistance
September 1, 2020
Greetings Beautiful Parents,
We are off and running with our virtual programming! School started on August 31, 2020. Although we expect all children to be engaged with SLPS' virtual platform, we realize that that some challenges may be a concern at this time. All families are encouraged to be patient; there may be internet, log-on and device challenges that the SLPS may need to support you with for students. Please note, there are circumstances that are beyond the school distirict's control such as internet speed, connectivity quality and device malfunction. Those areas of concern that SLPS can support famlies with are addressed as soon as humanly possible. There are SLPS team members at the the distrcit and school level that are currently working to ensure that children are engaged in the virtual learning experience. We will continue to be stead-fast with providing students with support. Again, please extend your patience and understanding as we navigate these unprecendented waters.
August 20, 2020
Hello Wonderful Ames VPA Parents & Guardians,
The Ames Staff thinks of our famlies often - especially our students. During these challanging times, we hope that you are healthy and in good spirits. Please continue to vist the school's webpage and our teachers' webpage. You'll find helpful information so that you're abreast of school and dsitrict matters; able to navigate our instructional platform and aware of assignments and tasks for your children to complete.
Our School District Will Provide Technology & Supplies For Your Child!
Please ensure that your contact infomation is current.
We will contact you via phone to inform you of your pick-up time for supplies and ipads.
We will distribute technology for our students between 8 am and 2:30 pm at Ames VPA on:
Wednesday, August 26, 2020 - Kg, 1st, 2nd & 3rd Grade ONLY
Thursday, August 27, 2020 - 4th & 5th Grade ONLY
To ensure spacing and social distancing, you will need to pick up your child's ipad and box of school supplies during the designated time that we provide. You will need to wear a mask while on the school's premise. Parents will have to sign a contract before and ipad is released. If you still have a SLPS device from last Spring or Summer, you willnot be issued another ipad (ipads that were not turned in will be disabled and will not be able to acccess 2020-21 schoolyear items, apps, instuction, etc.).
Reminders will be sent to you for convenience so that children may be ready for virtual instuction on
MONDAY, August 31, 2020.
We also hope that you will join your child's teacher for an open house virtual session at 5:00 pm on August 28, 2020.
Check your child's teacher's webpage for a meeting id so that you and your family may join the meeting.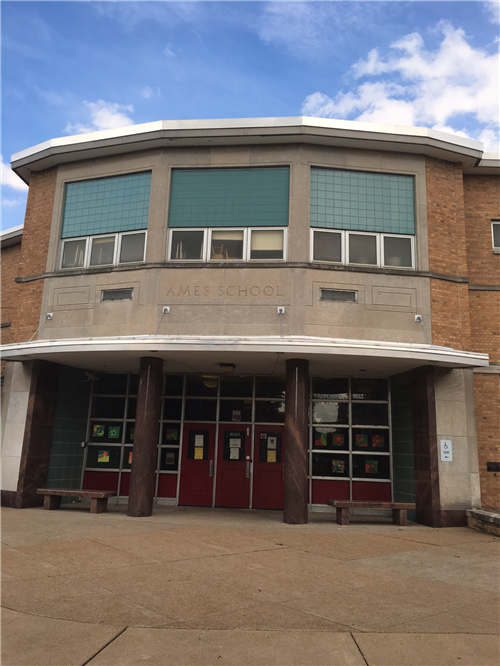 2900 Hadley Avenue🌠
📫 Saint Louis, Missouri 63107
314.241.7165 (office #)☎️
📠 314-231.1703 (fax #)

Our School Hours: 9:10 am - 4:07 pm ⏰
📖 Grades: Pre-Kg ~ 5th Grade
Click HERE for a map.

A T T E NT I O N :
W O N D E R F U L S T U D E N T S & P A R E N T S !
V i r t u a l L e a r n i n g E x p e r i e n c e s
For your convenience, all regular education, special education and arts specialist will be available for your child's virtual learning experience Monday through Friday. Office hours will be offered if parents have specific inquiries about their chldren. Times will vary according to our students' grade levels. We appreciate your patience and cooperation.
Your AMES VPA Family