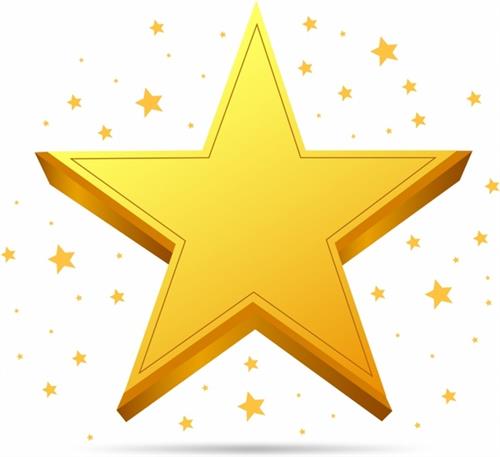 ⭐️ A M E S ⭐️
V I S U A L & P E R F O R M I N G A R T S
E L E M E N T A R Y
H o m e o f t h e S t a r s !
"All Children Have Purpose!"
---
J. Prince, Principal
Technology Support for Parents

Please call for inquiries about technology and
School Level: Ms. Donniece Mithcum, TIC - 314.241.7165
District Level: Tech Support - 314.345.5656
amesparenthelp@slps.org
Tutorials for Students & Parents
Please click on the following links for assistance
October 2021
Greetings Awesome Parents and Guardians,
The Ames VPA family and I hope that you and your family are well. Our parent-teacher conferences will be held over a four day period: Monday, October 18, 2021 through Thursday, October 21, 2021. School will not be in session on Friday, October 22, 2021. We'd like to remind you about the conference times available with your child's teacher. Teachers will be available early morning - prior to school starting and after school to accomodate your busy schedules. Although time slots are still available for those of you that have yet to return your form, you must provide your three choices soon as times are solidified on a first-come, first-serve basis. If you are unable to meet for conferences, please contact your child's teacher to schedule a time. Forms were sent home for you to choose a date and time - convenient for you to discuss your child's academic, social and behavioral progress. If you'd like another form, please contact your teacher or call the school and we'll be happy to send a replacement. We appreciate your support as we continue to work with your children.
Thank you,
The Ames VPA Family
September 2021
Parents and Guardians,
We would like to thank all you that have signed for your child's ipad! Although virtual schooling is not an option, we still need your support with signing for ipads for in-school and home use. All children - grades pre-kindergarten through fifth, are eligible for an ipad (as long as ipads, usb cords and bricks were turned in last school year or payment arrangements were made with SLPS for any lost or damaged technology items). Your child will need to have access to an ipad during class, so it is imperative that SLPS' contracts are signed soon. Children utilize ipads for in-class assignments, assessments, standardized tests and some home assisgnments.
Please call the school to make an appointment so that you may sign a digital contract. The process for signing, will be simple and quick. Once you've arrived at the school, the signing should take no more than five minutes. For your convenience, our technology liason or designee will have you sign at our main door's entry. Please call the school at 241.7165 and provide a time between 10:00 am and 3:00 pm that is convenient for you to sign for an ipad. You will need to wear a mask as you interact with school staff. Again, we ask for your support with this technology initiative so that every Ames VPA student has technology for school and home usage.
Thank you in advance,
The Ames VPA Family
August 2021
Greetings Ames Families,
It is with great pleasure and excitement that I welcome you and your children to the 2021-2022 school year! My team and I look foward to seeing our students' beautiful faces - in person on Monday, August 23, 2021 at 9:10 am. Students will be in school until 4:07 pm. Teacher's will contact you to provide informaion that will be helpful to students and parents. Please check in with your child's teacher during thier virtual meet and greet on Tuesday, August 31, 2021. There will be two times for your convenience (an afternoon session and and evening session). Please visit your the teacher's webpage or contact the techer for times that are convenient for you. Breakfast and lunch will be provided and served to our students each day - adhering to health and district mandates. Quality teaching and learning is our goal each day; however, our students' and staff phyiscal, emotional and mental well-being will also be drivers of how we operate. These trying times continue to force change and flexibilty. As we follow the mandates of of our city's health department and school district, we want you to know that we have formal plans and procedures in place to ensure the safety of our students and staff. We ask that you be patient as we work each day to ensure that students are in a safe, productive and loving learing environment. The support team within our school building and our district office is amazing. We look foward to working with you as we continue to deal with Covid-19 and it ramifications. These are still unprecendented times that call for greater partnerships between the home and school. We are up for the challange to support our well-deserving students.
Respectfully,
The Ames VPA Family
August 2021
Hello Wonderful Ames VPA Parents & Guardians,
The Ames Staff thinks of our famlies often - especially our students. During these challanging times, we hope that you are healthy and in good spirits. Please continue to vist the school's webpage and our teachers' webpage. You'll find helpful information so that you're abreast of school and dsitrict matters; able to navigate our instructional platform and aware of assignments and tasks for your children to complete.
*Ipads Provided for all SLPS Elementary Students *
Ipads will continue to be part of our students' learning tool kit. Parents must sign an aknowledgement technology contract for students to utilize and take their ipads home (for in-school usage, homework and during times that the distirct may be forced to return to virtual/distance learning).
Note:
Ensure that your contact infomation is current.
You will receive reminders and information via robo-call and from school staff.
We will have scheduled times to visit our Ames VPA so that you may sign SLPS' contract for iPads.
Please call to schedule a time that's covenient for you if the following times present a challenge.
We will adhere to social distancing mandates as parents sign for iPads.
Mask must be worn to sign your contract for iPads.
We will santize tools and areas prior to and after parents leave designated areas.
Parents that did not turn in district ipads or who have yet to make payment arrangements with the district's technology department, will not be able to sign a new contract fo this year's student iPad.
Parents are invited to briefly visit Ames VPA to sign SLPS' technology contract so that we may issue an iPad to children when school starts.
Parents may sign their conracts for students between 8 am and 2:30 pm at Ames VPA on:
Thursday, 08.19.21 (8:30 am to 3:00 pm) - PK, KG,1st, 2nd Grade Parents*
Friday, 08.20.21 (8:30 am to 3:00 pm) - 3rd, 4th & 5th Grade Parents*
* If you have children in various grades, for your conveniennce, you will be able to sign your SLPS contracts for all of children during one visit.
heck your child's teacher's webpage for a meeting id so that you and your family may join the meeting.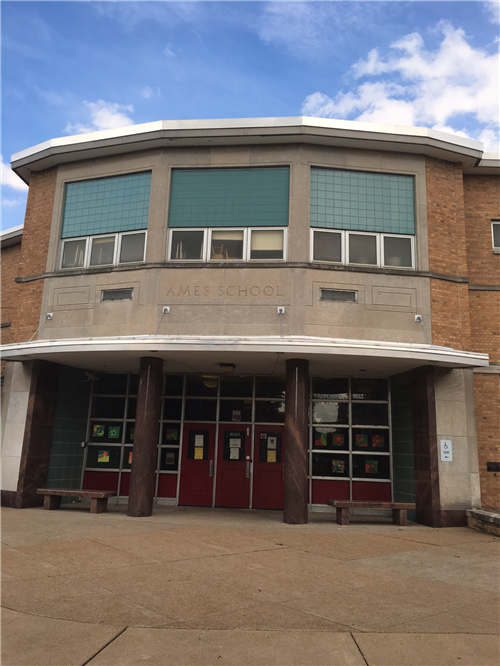 2900 Hadley Avenue🌠
📫 Saint Louis, Missouri 63107
314.241.7165 (office #)☎️
📠 314-231.1703 (fax #)

Our School Hours: 9:10 am - 4:07 pm ⏰
📖 Grades: Pre-Kg ~ 5th Grade
Click HERE for a map.