Welcome to the Froebel Literacy Academy Principal's Corner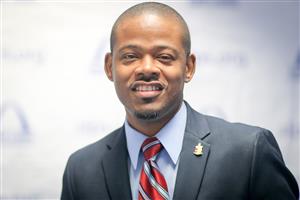 Mr. Jim Triplett, Principal
Hello Froebel Families,
We made it to the end of the 2019-2020 school year! This school year did not end the way we wanted or expected it to, but some things in life are just beyond our control. Thank you for the hard work you have done this school year, both at Froebel and from the comfort of your home. I hope you are being safe, washing your hands, and listening to the adults you live with.
We do not know what tomorrow or next school will look like, but we will all get through this unprecedented event together! Please visit the following websites for updated information throughout the summer: Froebel Literacy Academy, or SLPS's COVID-19 Resources for Families. You can also stay up-to-date by following us on social media: Froebel's Facebook Page, Froebel's Instagram Page, Froebel's Twitter Page.
Have a safe summer break, and I look forward to seeing you again next school year!
Sincerely,
Jim Triplett, EdM
Principal, Froebel Literacy Academy
---