Welcome to the Froebel Literacy Academy Principal's Corner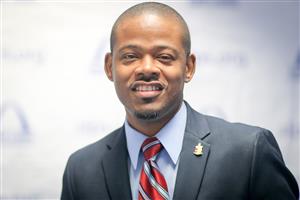 Mr. Jim Triplett, Principal
Hello Froebel Eagle Families,
The 2020-2021 school year is here! As a result of the COVID-19 pandemic, this school year will be unlike the start of any other. However, despite the pandemic, we have a reason to celebrate here at Froebel. Our school first opened it's doors to educate students in this neighborhood back in 1895. As such, this school year marks Froebel Eagle's 125th year of "soaring to excellence!" Although learning will start off as virtual, the Froebel staff is excited about this milestone, and are prepared to engage students in learning. In my second year as principal, I will continue to be available to support the staff, students, and families of Froebel Literacy Academcy, as we get through these unprecedented times together as a team.
Please visit the school's or district's websites for updated information, and/or ways in which you can get support during virtual learning. You can also stay up-to-date by following us on social media: Froebel's Facebook Page, Froebel's Instagram Page, Froebel's Twitter Page.
As always, continue to be safe!
Sincerely,
Jim Triplett, EdM
Principal, Froebel Literacy Academy
---