Welcome to the Froebel Literacy Academy Principal's Corner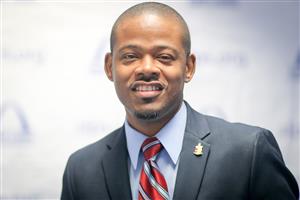 Mr. Jim Triplett, Principal
Hello Froebel Families,
To prevent the spread of the coronavirus (COVID-19), schools throughout our district and city are closed at least until April 22.
The district will be providing Grab & Go meals for students and adults, as well as Learning Packets for students. Both of these items are available for pickup, Monday-Friday 8:00 a.m. - 12:00 noon, in the Froebel gym; enter through Door #2 in the courtyard. If you can't make it to Froebel, there are 36 school sites throughout the city that are offering these items also (Link: SLPS Pandemic Meal Plan).
Currently, teachers are preparing to deliver instruction to students virtually, beginning Monday, April 6. The district is working on ensuring that families have internet access and a laptop/iPad to utilize during this time. More information about the process of distributing these items will be forthcoming. In the meantime, please take the following survey to help inform us of how many families need this support (Link: Technology Needs Survey).
Your child's classroom teacher should be reaching out to you. You can also reach out to them as well via email, Class Dojo, or whatever way that you've previously been in touch with them. You can also check out the teacher's classroom website by searching the "Teachers" tab above for their name.
Additionally, the school and the district have compiled a list of online academic resources that you can use to support learning during this time. (Link: https://www.slps.org/domain/13236)
We will all get through this unprecedented event together! Please visit the following websites for updated information: Froebel Literacy Academy, or SLPS's COVID-19 Resources for Families. You can also stay up-to-date by following us on social media: Froebel's Facebook Page, Froebel's Instagram Page, Froebel's Twitter Page. As always, you can contact me at 314-771-3533.
Thank you once again for pulling together to help our school community get through this challenge. We miss you! But, more importantly, we want you to take care of yourselves, be safe, and keep learning!
Sincerely,
Jim Triplett, EdM
Principal, Froebel Literacy Academy
---