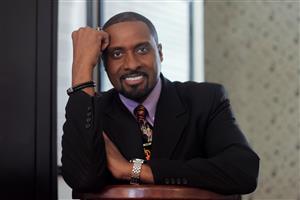 Dear Parents, Students and Community Stakeholders
I am most honored to begin my work here at Innovative Concept Academy (ICA) as your Director. As I begin the year in this new role, I am excited to collaborate with remarkable educators and community stakeholders in fostering a positive educational experience for our students. Since 2009 through the vision of Judge Jimmie Edwards, St. Louis Pubic Schools and Mers Goodwill ICA has provided a different and innovative learning experience for students from throughout the SLPS District. Our goal is to educate for excellence by empowering students to become compassionate, confident, creative, resourceful members of a global society. Our Moto this school year is: "BE STRONG!" which stands for Believe, Expect, Study, Train, Optimize, Nurture and Go!
Innovative Concept Academy encourages the involvement of parents and the community in your child's educational experience. Parental involvement, mentorship and partnerships are an essential component to student success, as research continues to show strong correlation between increased stakeholder involvement and high student success. Innovative Concept Academy invites you to participate in our school activities throughout the year. Please feel free to contact me at any time.
Please use our website as a resource for updated information and news happening at ICA. My hopes are for you to get a snapshot of your child's school experience through our updated webpage. Please stay tuned, as those changes are happening throughout the school year.
I am privileged and honored to have the opportunity to service your student at Innovative Concept Academy. Together we will have a great school year as we prepare your child for success.
Be Strong Always,
Dr. A. Michael Shaw
---
Educational Therapeutic Support @ Madison
Grades Pre-K Through 8
Innovative Concept School
Grades 8-12
Griscom
Grades 5-12
---