Welcome to the Principal Hunt's Corner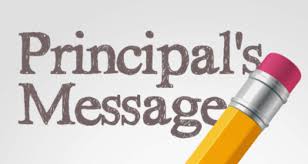 Good morning Long Family!
Can you believe that it is June already!! We have been out of physical school since March, and now we are gearing up to get ready for the new school year. As we plan to return to instruction in the Fall, we are looking for your feedback to help us prepare for the new school year.
Today, you will receive an email with a survey link to complete to indicate your preference for your child's return to school this August. Please complete this brief survey for each student in your family. Below are links for several language options onlu with our English option.
At this time, we are still learning the requirements of the St. Louis City Department of Health that will impact schools reopening, but we wanted to share this information with you.
The survey is only a few questions that will help us plan for the 2020-2021 school year. You can find the link on the St. Louis Public Schools website, below, and in the email. If there are questions, please feel free to ccontact me via email or phone.
Thank you for attention to this and remember, you BeLong at LONG!
Restart Survey Links:
* English Version
https://forms.office.com/Pages/ResponsePage.aspx?id=az3jCFSmakiA4yCxkK4i1-5hbvDxSmVJncPC2bkQdk9UNFcwSEZYSUdCQUtEQkRVNzYxNzhITUM1RC4u
* Arabic Version
https://forms.office.com/Pages/ResponsePage.aspx?id=az3jCFSmakiA4yCxkK4i180quwAqqZJAgKpfGgHADXRURVNKQ05SU0tRUDM4VFpYVjkxSTJaUzlKNi4u
* Bosnian Version
https://forms.office.com/Pages/ResponsePage.aspx?id=az3jCFSmakiA4yCxkK4i180quwAqqZJAgKpfGgHADXRUNkJBQ0VSM09LSTZOWlQ4SlowTERKRFFYTy4u
* Spanish Version
 https://forms.office.com/Pages/ResponsePage.aspx?id=az3jCFSmakiA4yCxkK4i180quwAqqZJAgKpfGgHADXRUNDRGMDk5UTBaTjFaMktXSzFZS1M4WkI5RS4u
* Vietnamese Version  https://forms.office.com/Pages/ResponsePage.aspx?id=az3jCFSmakiA4yCxkK4i180quwAqqZJAgKpfGgHADXRUNURBNlMyNzYwWFlCUFRHVDJWUURCVjJOSy4u
* Swahili Version
 https://forms.office.com/Pages/ResponsePage.aspx?id=az3jCFSmakiA4yCxkK4i180quwAqqZJAgKpfGgHADXRUMklOQUtCOEc1QllJN1RMNFJHRjNFWFQ1MC4u
* Nepali Version
https://forms.office.com/Pages/ResponsePage.aspx?id=az3jCFSmakiA4yCxkK4i180quwAqqZJAgKpfGgHADXRUODFaM0UwTEwxWVA4QTVMV0VOWThCQ1pYMC4u