Welcome to the Long Principal's Corner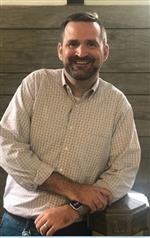 Hello Long Families!
My name is Mr. Steven Mathes and I am the new principal of Long International Middle School for the 2017/2018 school year. The first thing I'd like to say is WELCOME! To returning Long International families, welcome back, and to our new families, we are excited to have you join our community.
The administration and teachers are especially excited because this the first year of Long International Middle School! Long International Middle School believes all students should stay true to who they are and the roots of their culture. St. Louis is ahead in reflecting the changing face of America and Long International Middle School embraces that change with students from 18 different countries and 24 different languages. Our goal is to give our students the knowledge, skills and educational opportunities to be one of the valued voices of change in St. Louis. We will be the only school in St. Louis that uses an instructional model that focuses on developing language daily while providing high quality instruction. Group learning, speaking, and listening will build the community of Long International while giving our students the power to change theirs.
Middle School is an exciting and challenging time in the life of a student. With that in mind, I invite you to be an active part of our school community! Establishing a link between school and home ensures that students get the support they need to be successful in school and life. Please share with your child the importance of attending school every day, trying their hardest in class, and cooperating with staff, because of how important they are to success.
We are honored to have this opportunity to help shape the future of your child.
Sincerely,
Mr. Steven Mathes, Principal