An Update from the Principal
Dear Mann Parents/Guardians,
I want to officially welcome you to the 2020-2021 school year at Mann Elementary, where we "Make it happen! No exceptions! No excuses!" For those of you who are new to our school, I want you to know that Mann Elementary is a wonderful place, where our teachers and staff are passionate, caring, hardworking, and always learning something new for the benefit of your child(ren).
I know this is a very different start to our school year, but we are excited to see our students even though we are starting the school year 100% virtual. We are committed to providing a high-quality education for all students. This year our school theme is "Mann…Where Great Minds Grow." We look forward to creating lessons where students are eager to learn and grow each and every day.
As a reminder, August 31st, 2020 is the first day of school. This fall, teachers will take attendance daily and will adhere to traditional grading and reporting procedures. Our ultimate goal is to work together to support our students and families during these challenging times. If you are a parent/guardian and have not been receiving email communications from Mann Elementary, please contact our office as soon as possible to verify the contact information on file for you.
We look forward to serving and partnering with you to ensure your child achieves their highest potential. We are dedicated to making your child's educational experience positive and rewarding. Please continue to provide ongoing feedback to me about your student's experience and needs throughout the school year. Should you have any questions or concerns, please do not hesitate to contact me at (314)772-4545 or email me at angela.glass@slps.org.
Sincerely,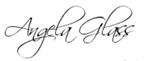 Dr. Angela Glass
Principal