Welcome to the Horace Mann Elementary Principal's Corner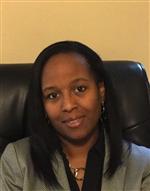 Greeting Mann Elementary Families,
Welcome to Mann Elementary School, where we Make it Happen! No Exceptions! No Excuses! We are located in the Tower Grove neighborhood, serving students from Pre-Kindergarten (3 year olds) to 5th grade. We have a very diverse community of learners with over 11 different languages spoken by our various students. While we do not teach other languages, we take pride in our diversity as it enhances our environment. We offer a variety of resources including ESOL services, Leveled Literacy Intervention, Gifted classes, and Before and After care (5 years and up) through Neighborhood Houses.
Our school 's theme this year is "Superheros - What is your Superpower?" We are excited to work with you this school year to help unleash your child's superpowers by encouraging each student to grow in confidence, competence, and reach their full potential. Our staff is committed to ensuring all students develop into leaders with great character and to fostering each student's talents so that learning is maximized.
We are excited to continue our journey in implementing The Leader in Me program and becoming a Leader in Me school. We believe this will have a tremendous impact on our students, staff and community by teaching and practicing the 7 Habits of Highly Effective People. The Leader in Me program empowers students to make positive, effective, and responsible choices. The "Parent's Place" is available at www.TheLeaderInMe.org. Here you will find ideas to use at home to reinforce your child's learning and involve the family in a fun, interactive way.
We look forward to serving and partnering with you to ensure your child achieves their highest potential. We are dedicated to making your child's educational experience positive and rewarding. Should you have any questions or concerns, please do not hesitate to contact me at (314) 772-4545 or angela.glass@slps.org. Remember, you are always welcome at Mann.
Sincerely,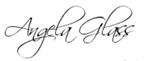 Angela Glass
---