Welcome to Metro A&C High School's Principal Corner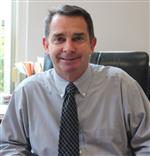 Metro Parents/Guardians,
Welcome to the 2017-18 school year! I look forward to meeting all of you soon, if we haven't connected already. I am extremely excited to have been chosen as the principal of Metro. I can't wait to work with you and your students to continue Metro's academic success and create a positive experience for our students and faculty. The graduating class of 2017 set a high bar for our rising students! One-hundred percent of our International Baccalaureate Diploma candidates successfully earned their "IB Diploma" and the class of 2017 was the recipient of a staggering amount of scholarships and earned numerous awards. I challenge all of our rising classes to meet and exceed the levels set by the class of 2017!
We have had several staff changes since last year. Please make sure you meet the individuals listed and introduce yourselves on your next visit to school. We feel confident that their addition will add to Metro's success.
IB Coordinator- TBA (Congrats to Ms. Freese-she will be an Assistant Principal at Northwest Law)
English teacher- Ms. Meredith Novak
Math teacher – Mr. Zachary Oreto
Social Studies – Ms. Elizabeth Wyant
I look forward to seeing you and your students. Thank you for your assistance in making 2017-2018 the best year in Metro history!
Steven Lawler
Principal, Metro Academic and Classical High School
---