Welcome to Metro A&C High School's Principal Corner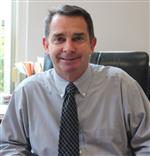 Metro Parents/Guardians,
Welcome to the 2020-21 school year! I hope all of our Metro families are having a great week! We are excited to get back to school, even though it will be virtually! We are going to do our best to make the school year fun and meaningful, regardless of the obstacles that seem to be popping up at every turn. We will have to be creative and positive to meet the challenges in front of us, but I am challenging our staff, families, and students to stay engaged, persevere through adversity, and figure out ways to make the best of this trying situation. Our Metro community is strong and unique. We are up for the task!
Please welcome/congratulate the following staff members new to Metro/in new positions:
Zachary Oreto – IB Coordinator, Theory of Knowledge, IB Math
Katherine Clark – Algebra II, ACT math prep
Frederick Pontillas -Chemistry and Physics
These individuals are great additions to our team. We are fortunate to have them!
I also wanted to congratulate Ms. Turner. Last week she was chosen as the new Math Specialist at Roosevelt High School. I will announce our new math teacher for that position as soon as possible.
Laptops/Supplies/Textbooks /registration
We will be set up in the gym (schedule below) and each student will receive a bag/box with your laptop, textbooks school supplies (depending on your classes). At this time, we will also be collecting any books/items from last year and ask you to submit shot records, physicals, sports forms, and make sure all of your student information is current. Masks will be required. This process should be relatively quick.
August 25th -27th Laptop and supply pickup (textbooks, school supplies, instruments etc.)
25th-12-6pm Seniors and Juniors
26th 12-6pm Sophomores and Freshmen
27th 11am -5pm makeups
If you are unable to make the day assigned, we work with you to figure it out. Packing up boxes for 400 students is going to be a challenge so your patience is appreciated! Please email renae.bailey@slps.org if you need to change dates. This will help us insure your materials are ready.
Laptops
Mr. Holloway is coordinating laptop deployment. Families will need to complete an agreement on use and responsibility before laptops can be provided. He will share the document and procedures next week after he attends district meetings on technology dispersal
I am encouraging everyone to accept the district issued laptop.
The district has a device for everyone, there is not a shortage, so you will not be preventing someone else from getting one. You do not need to "request" a laptop, we have one for you.
Microsoft teams training and instruction will be more efficient if everyone has the same device.
When we return to school, the district has stated that your personal devices will not be allowed to connect to our systems while at school.
Student Schedules
Virtual instruction has had an effect on student schedules – so we are not as far along as we usually are at this time.
Counselors are working to complete schedules and may be contacting students to work through some issues. As soon as they have completed this task the student/parent portal will be opened.
We have made the decision to cancel ceramics for first quarter and replace it with an art survey course. When we return to school Ms. Seiler will transition the course to a ceramics focus. Piano/Guitar will focus on guitar first semester- we will hand out guitars to students during supply check out.
August 28th Virtual Open House -times TBD
You will have a chance to meet teachers and learn about the curriculum for classes. We will have an extended version for 9th graders.
August 31st - First day of school
I will be sending out a final "bell schedule" next week after working with teachers, but the school day will run from approximately 8:25am-3pm. We will share our expectations for student engagement and what that looks like in a virtual setting.
Sports
We are still in a holding pattern in regard to sports. No practices or workouts can be held. Virtual meetings are the only contact that is allowed at this time.
Thank you in advance for your assistance in making 2020-21 the best year in Metro history!
Steven Lawler, Principal
Metro Academic and Classical High School
Home of the smartest students in the state of Missouri
314-534-3894
Metro Academic and Classical High School will create a rigorous college preparatory atmosphere that develops passion for lifelong learning, service, global-mindedness, independence, and critical thinking.