Welcome to Metro A&C High School's Principal Corner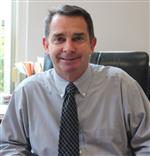 Metro Parents/Guardians,
Welcome to the 2019-20 school year! I look forward to meeting all of you soon, if we haven't connected already. 2018-19 was a banner year for Metro. We experienced great success in athletics and academics, winning numerous championships and awards. We have a great group of students and look forward to adding the class of 2023 to our Metro family.
Although we had a great year in 2018-19, we are always trying to improve what we do. Several things to look forward to this year:
1) A focus on emotional well-being (stress management) through our De-stress activities and advisory topics centered on study habits, organization etc. We are also beginning an advisory "competition" that will promote camaraderie and infuse some silliness and fun into the advisory program.
2) We have added several new course offerings (IB Politics, IB Sports and Health Science)
3) The activity fee for this year will be $70
4) Senior Dues will be remain at $200
We have also added some excellent new staff members. Please make sure you meet the individuals listed and introduce yourselves on your next visit to school. We feel confident that their addition will add to Metro's success.
Assistant Principal – Kaylan Holloway
Social Studies- Diana Christy
English – Anthony Nipert
Book Keeper -Alexis McGee
I look forward to seeing you and your students. Thank you in advance for your assistance in making 2019-20 the best year in Metro history!
Steven Lawler
Principal, Metro Academic and Classical High School
Steven Lawler
Principal
Metro Academic and Classical High School
Home of the smartest students in the state of Missouri!
314-534-3894
Metro Academic and Classical High School will create a rigorous college preparatory atmosphere that develops passion for lifelong learning, service, global-mindedness, independence, and critical thinking.