Welcome to the Meramec Elementary School Principal's Corner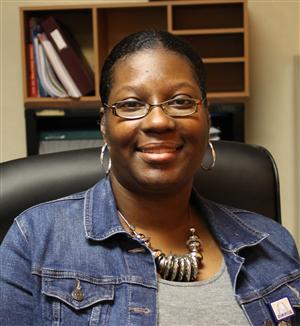 It is an honor and privilege to join the Meramec Elementary School family as interim principal. I look forward to getting to know all of the students and their parents here at Meramec.
Prior to coming to Meramec, I was the assistant principal at Shaw Visual and Performing Arts Elementary School. I have also served as an assistant principal at L'Ouverture Middle School and as a 6th grade Science teacher at Langston Middle School during my 16-year career with Saint Louis Public Schools.
Not only have I enjoyed my career as an instructional leader in SLPS, I am also a proud graduate of Sumner High School. After graduating from Talladega College with a degree in Biology, I completed my certification coursework at the University of Missouri St. Louis and earned a Masters in Educational Leadership and Policy Analysis at the University of Missouri at Columbia.
Now that you know a little more about me, please stop by the office and say hello the next time you are in the school. I can't wait to learn a little more about all of the wonderful parents in the Meramec Elementary School family.
Thanks,
Phyllis Miller
Interim Principal
Meramec Elementary School
---