Welcome to the Carr Lane Principal's Corner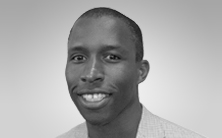 August 15, 2017
Greetings!
For those of you that are new to the Carr Lane VPA family, my name is Barrett Taylor, and I am the principal of Carr Lane Visual and Performing Arts Middle School. Welcome back! I am excited to see some familiar faces. With the upcoming academic year quickly approaching, I believe that we have a great opportunity to capitalize on the synergy from last academic year.
First, I would like all parents and stakeholders to know that I always appreciate your feedback, and plan to implement new systems and structures in response. Many families have inquired about tutoring and more academic support for scholars. My primary goal is that we instruct your scholars with excellence every day. We will have seven, fifty-minute classes every day. Our new schedule allows all scholars to have Social Studies and Science on a daily basis, in addition to having two Math and English classes. Therefore, all scholars will have more instructional minutes every single day. Scholars will still have two elective classes every two days.
Next, all students will be provided with a Carr Lane planner and a binder. Organization and planning are life skills that will be intentionally taught to our middle school scholars. The planner will allow scholars to write down all their assignments in class work so you can also view their workload and expectations. Teacher-leaders will also be able to communicate with you through the planner as well.
Finally, we have a handful of new teacher-leaders that have joined Team Carr Lane who I am very excited for your scholars to interact with: Ron Banks-P.E, CJ Folkes-Physical Education, Jeanna Choate Art, David Paker-6th Grade Social Studies, James Irwin-6th Grade Math, Joy Edwards-6th Grade Science, Mr. Durley Petty-8th Grade English, Heather Kurth-7th Grade English, Shelia Jackson-Special Edcuation Ms. Shannon Tuggle-Academic Instructional Coach, and Mr. Ferrer-Assistant Principal. When you see them, please give them a huge Carr Lane welcome because they are pumped and ready to work with your scholars.
Lastly, I would like to encourage all of you to sign up for Parental Portal. This will allow you to check on your scholar's grades electronically and see other pertinent information related to their performance at Carr Lane. If you would like more information about Parent Portal, please visit the main office or contact Mr. Reginald Phillips, Family and Community Specialist, Reginald.Phillips@slps.org.
Yours for the cause of teaching and learning,
Barrett Taylor
Principal
Carr Lane Visual and Performing Arts Middle School
(314) 231-0413 (Building)
(314) 285-4344 (Cell)