Uniform Policy
GATEWAY MST MIDDLE SCHOOL~HOME OF THE JAGUARS
UNIFORM/DRESS CODE POLICY 2018-2019
"Dressing Our Youth for a Successful Future"
At Gateway MST, we want to establish a culture of unity, sense of belonging, and Jaguar Pride! School uniforms help promote a safe and healthy socio-emotional learning environment where students can focus on academics, the arts, and character development. Students and families of Gateway MST are expected to adhere to the newly revised uniform policy.
SHIRTS
6th grade (Jaguar Cubs)-WHITE short/long sleeved polo collared shirts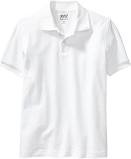 7th grade (Jaguar Wild Cats)-FOREST GREEN short/long sleeved polo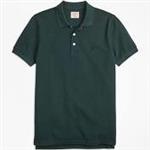 collared shirts
8th grade (Jaguar Club)-GOLD short/long sleeved polo collared shirts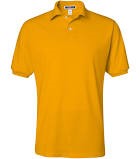 Absolutely NO SAGGING will be permitted. Belts are to be worn daily with pants, skirts, and shorts.
PANTS, SHORTS, SKIRTS, JUMPERS
ALL grades are to wear khaki or navy bottoms.


(No jeans, denim, or camouflage apparel are permitted)
All shorts, skirts, and jumpers must be knee-length.
JACKETS, SWEATERS, SWEATSHIRTS
Uniform colors are acceptable with the appropriate uniform shirt. NO HATS, HOODED JACKETS, OR HOODED SWEATERS permitted.
UNIFORM VIOLATIONS
Students in violation of the uniform policy will receive an appropriate consequence outlined in the Parent-Student Handbook.
If you have any questions regarding the uniform policy contact the principal. If you need additional information on how to secure the uniform items contact Family and Community Specialist, Ashlee Ross at 314-241-2295 ext. 22502. We will gladly work with families to help meet our students' needs.
You can download this document as a pdf by clicking here.