GATEWAY MST MIDDLE SCHOOL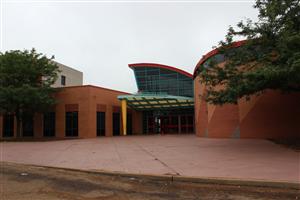 1200 N. Jefferson
St. Louis, MO 63106
Office: 314.241.2295
Fax: 314.244.1786
If you are a school requesting records, please email your request to Michael.Herron@slps.org.
Principal: Dr. A. Michael Shaw
Hours: 8:05 a.m. - 3:02 p.m.
Grades 6 - 8
Click HERE for a map.
Report Cards
Report cards were emailed to parents on May 23rd. The district will print and mail copies of report cards to all families during the first week of June.
Principal's Message
Encouragement - Watch this video for words of Encouragement from Dr. Shaw.
Dr. Shaw is beginning a video series to encourage families to "Be Strong". Check back often for more videos.
B - Believe
E - Expectation
Dear Gateway Middle School Families:
I hope you and your families are doing well, staying safe, washing your hands and social distancing. Some important updates from the District related to COVID-19.
MEALS FOR STUDENTS: The District, in partnership with the City and area charters, has developed a meal program (www.slps.org/meals) for families. The City has assured us that we can continue to provide grab-and-go meals at 36 schools in the city. Meals are available on Fridays, 8am to noon through the end of June. An entire 7 days of meals will be handed out at one time. This limits person to person contact. The website has a flyer you can download and share in eight languages. The sites are staffed by Southwest Foodservice Excellence.
SUPPORT HOTLINE: The District has established a direct hotline for students and parents requiring social and emotional support. Please share this information with your families. The hotline can be accessed by calling 314-345-6900 or via email, studentservices@slps.org.
ADDITIONAL RESOURCES: If you, or someone you know (including District families), needs services, such as help with utilities, an internet connection for online learning, assistance for seniors, mental health care or free food for pets, visit www.slps.org/resources. New information is being added all the time.
Thank you for your attention to these important messages. Please continue to monitor the District website for updates. We will keep you informed, as we learn more.
Sincerely:
Dr. A. Michael Shaw, Principal
Gateway Magnet Middle School MST
BE STRONG ALWAYS!!!