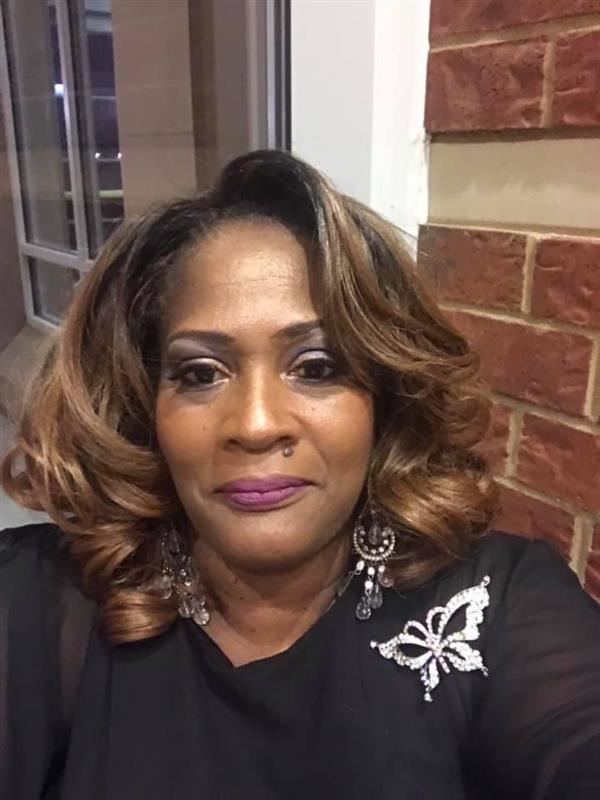 Phone: 314-241-2295 x22109
Email:
Degrees and Certifications:
Ms.

Blondel Rall

Room Number 156

Planning Time 11:34-12:24

Teacher Message:

WAKE-UP EVERYBODY! is the title of an old-school jam that expounds in part that "its time to teach a new way." Well, the time has come in teaching and learning for us to do things differently. We are interacting virtually while in the midst on the COVID-19 pandemic. As I welcome you to your last year in middle school - EIGHTH GRADE - we prepare you for a more challenging and invigorating learning path.

Be safe. Be well. Be blessed.

Biography:

I am a product of SLPS (K-12) YAY!!! After an illustrious career in finance and business, I made a life-changing decision to go after my dream - to become a teacher. I worked full-time and attended Harris-Stowe University full-time simultaneously. I graduated summa cum laude as a non-traditional student with several academic and scholastic honors. In addition, I earned the Most Outstanding Student Award and Class Marshall for the College of Education at the University of Missouri-St. Louis while graduating with a M.S.Ed. I obtained an Educational Specialist degree and doctoral studies at UMSL, too.

In my education professional career, I have served in various positions including Department Chair, AVID Coordinator, Dean of Curriculum and Instruction, Head of School, and Administrator in the Normandy School District, as well as a Professor of History at Harris-Stowe-State University. I have been recognized as Teacher of the Year, Innovative Educator of the Year, Who's Who Among American Teachers and Staff/Faculty Member of the Month.

After a brief hiatus from the very noble profession of teaching, I returned to teaching in 2016 working with fifth and sixth grade students at Columbia Elementary School for the Gifted. I am grateful to be among the stakeholders of Gateway Middle School - students, parents, staff and community.
GIFTED & TALENTED ONES: THERE WILL ONLY BE ON-LINE, REMOTE LEARNING FROM NOW THROUGH THE END OF THE YEAR FOR SLPS MIDDLE SCHOOL STUDENTS. THIS MEANS THAT ALTHOUGH BUSES MAY BE RUNNING, STUDENTS ARE NOT TO GET ON THEM. AS SOON AS THE CDC GUIDELINES AND SLPS DEEM IT SAFE TO DO SO, IN-PERSON LEARNING, IN OUR SCHOOLS WILL HAPPEN.