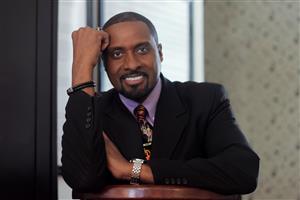 Dear Parents and Students,
lt is truly an honor to serve as principal at Gateway Middle School (GMS) for the 2020-2021 school year. We made significant strides last school year academically, behaviorally and in attendance. As I begin the year, it brings me joy to collaborate with remarkable educators and community stakeholders in fostering a positive educational experience for our students. This year is different as we embrace our new normal with COVID 19. We know that every family has been impacted in some way by our recent current events and we will take every opportunity to teach and prepare our students to persevere. We will work diligently to be safe and afford every student a quality Gateway Middle Education.
Gateway Middle School was established in 1995 to foster a unique learning experience for students from throughout the SLPS District. Our goal is to educate for excellence by empowering students to become compassionate, confident, creative, resourceful members of a global society. Our Moto this school year is: "BE STRONG!" which stands for Believe, Expect, Study, Train, Reflect & Ruminate, Optimize, Nurture and Grow & Go! Each month of the school year we will embrace one of the ten Power Words to guide us to greater success!
Gateway Middle School encourages the involvement of parents and the community in your child's educational experience. Parental involvement, mentorship and partnerships are an essential component to student success, as research continues to show a strong correlation between increased stakeholder involvement and high student success. Gateway Middle School invites you to participate in our school activities throughout the year. Please feel free to contact me at any time.
It is important that you and your child familiarize yourself with the student handbook and guidelines presented at enrollment to assure that it is understood what it takes to be successful at GMS. It is important that your child puts fort strong academic effort, maintains good behavior and maintains high regular attendance weather at school or online. The specific goals for these areas will be explained in detail in the student handbook that you will receive. In addition, please use our website as a resource for updated information and news happening at GMS. My hopes are for you to get a snapshot of your child's school experience through our updated webpage and ongoing communication.
I am privileged and honored to have the opportunity to service your student at Gateway Middle School for another year. Together we will have a great school year as we prepare your child for success.
Be Strong Always,
Dr. A. Michael Shaw, GMS Principal