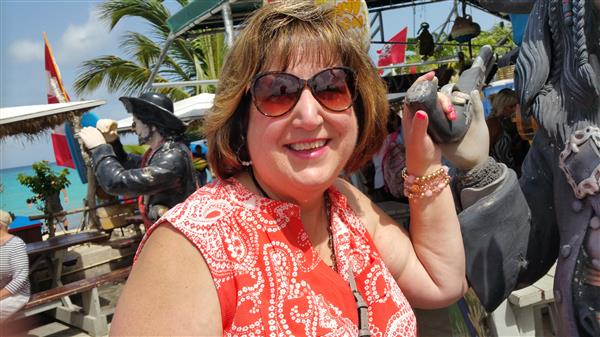 Phone: 314-241-2295 x22111
Email:
Degrees and Certifications:
Degrees: Bachelor of Science Fontbonne University Master of Science Fontbonne University Certifications: Speech Correction Elementary Education 1-6 Mild Moderate Cross Categorical Learning Disabilities Early Childhood Special Education Memberships: Missouri Speech, Language and Hearing Association American Speech, Language and Hearing Association Licensure: Missouri Board of Healing Arts Certificate of Clinical Competence - American Speech, Language and Hearing Association
Ms.

Suzanne Keppel Engel

Room Number: 157

Consult Block Times:

Monday 12:00 - 3:02 PM

Wednesday 8:05 - 11:30

Teacher Message:

Hello and welcome to my webpage. I am happy to be part of Gateway MST Middle School. I have been a member of the staff for the past six years. While performing my role as a Speech and Language Pathologist within the building , I not only provide direct therapeutic speech and language services to students, but continually strive to update teachers on the most current research related to developing both a student's receptive as well as expressive communication skills. I provide teachers and staff with varied ideas and strategies to heighten the level of vocabulary understanding for all students as well as help students to become critical thinkers. I see my role as a partnership with teachers and staff within the building in ordert to foster better communication skills of not only the students I directly service, but all students.

Biography:

Prior to coming to St. Louis Public Schools, I was a Special Education Teacher for 30 years within the City of St. Charles School District. There I specifically taught a Self-Contained Cross Categorical Classroom and likewise served as a Speech and Language Pathologist. I have had extensive training in Autism Education and Behavior Management. I am absolutely passionate about sharing my wealth of experiences and knowledge with the students and staff of Gateway MST Middle. Throughout my years at Gateway MST Middle, I have served as a mentor for Graduate Practicum Students completeing their externships through St. Louis University . In addition, I supervise Speech and Language Pathologists who are completing their Clinical Fellowship Year with St. Louis Public Schools.

Philosophy:

My philosophy has been that by increasing vocabulary and social/pragmatic language skills within my students, it well help them to become more marketable once they enter the workforce. There is a purpose for becoming an effective communicator. Empowering my students with the necessary tools and strategies to become highly effective problem solvers , along with the ability to know what to ask and how to ask for what they want is important. Day after day, I strive to make my sessions practical and relevant for each student so they understand why communication is so important.